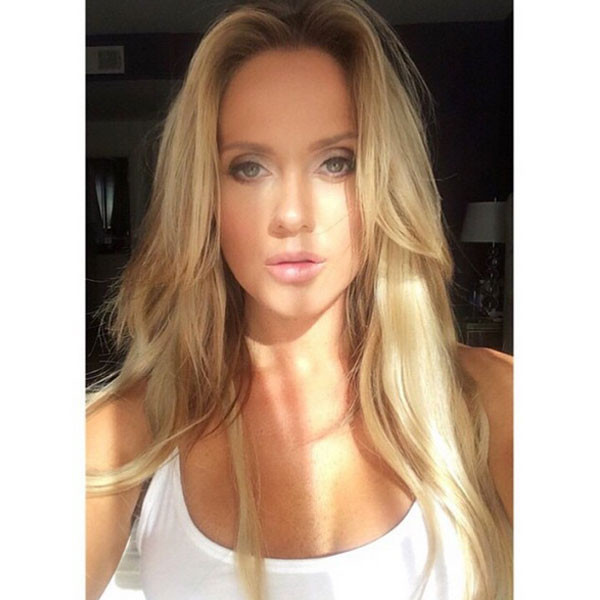 Instagram
Playboy model Katie May has died at the age of 34.
The social media sensation passed away on Thursday evening after being hospitalized for a blockage in her carotid artery on Monday, which resulted in a stroke that left the young model in critical condition.
"It is with heavy hearts that we confirm the passing today of Katie May–mother, daughter, sister, friend, businesswoman, model and social media star–after suffering a catastrophic stroke caused by a blocked carotid artery on Monday," May's family tells E! News in a statement. 
"Known as 'MsKatieMay' on the Internet and the 'Queen of Snapchat,' she leaves behind millions of fans and followers, and a heartbroken family. We respectfully ask for privacy in this difficult time."
May is survived by her 7-year-old daughter, and family members have started a GoFundMe page to try and raise $100,000 to support the child.
"Anyone who was lucky enough to know Katie May was truly blessed by her incredible heart, mind and soul. She was an inspiration and a guiding light to so many people in this world," the donation page states.
"Please help us by donating money to support her daughter. We want to raise as much money for her daughter's living trust as possible to ensure she will always be taken care of. Her daughter was Katie's whole life, so please help Katie and her family by donating money." 
The page has raised just over $8,700 so far with donations from 39 people over the last 10 hours.
May had a strong presence on Instagram, with nearly 2 million people following her page, and an even stronger following on Snapchat, as she famously became dubbed the "Official Queen of Snapchat."
Her last post on Instagram was from a bikini photo shoot in Laguna Beach, Calif., where she wrote, "Hope everyone is having a great Monday! It's very windy here today in LA."
Our thoughts go out to her loved ones during this hard time.
TMZ was first to report the story.
—Reporting by Holly Passalaqua