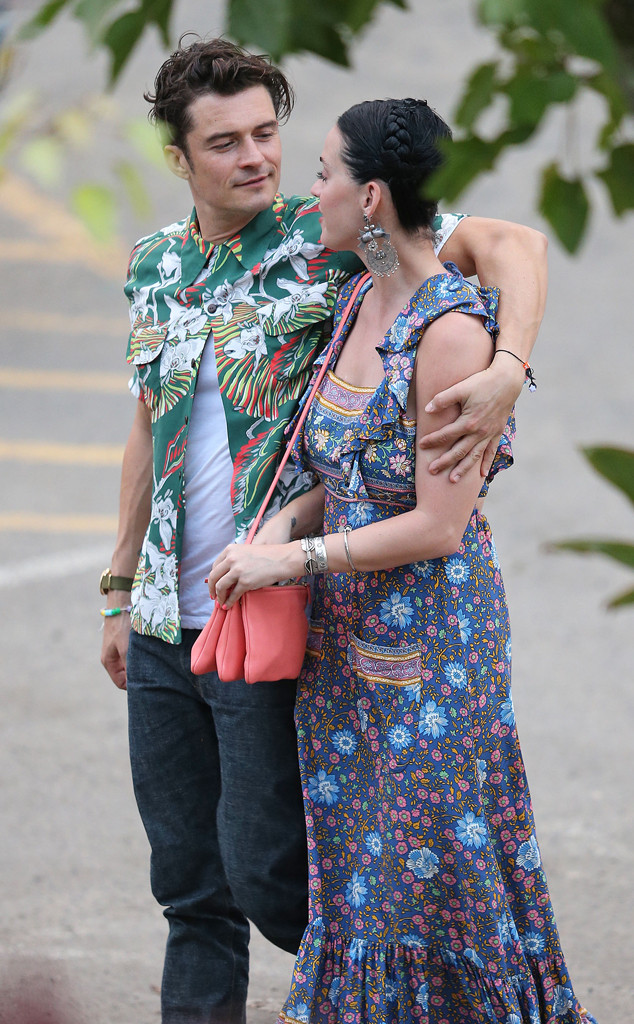 Splash News
Orlando Bloom's relationship with Katy Perry has taken a turn for the official.
After many rumored date nights over the course of several months, the handsome couple caught an Adele concert and then last weekend flew to Hawaii, from where they happily missed out on the Oscars craziness unfolding in Los Angeles and instead spent the time hiking and enjoying low-key dinners.
"They are a very chill pair...They both communicate great and laugh when they are around each other," a source told E! News last week.
Makes perfect sense! But when Bloom first started spending a fair amount of time with the single-again pop star, it was then we realized that the British star, without making a big fuss, had become a bit of a ladies' man.
Either that or he's just the best guy pal to hang out with.