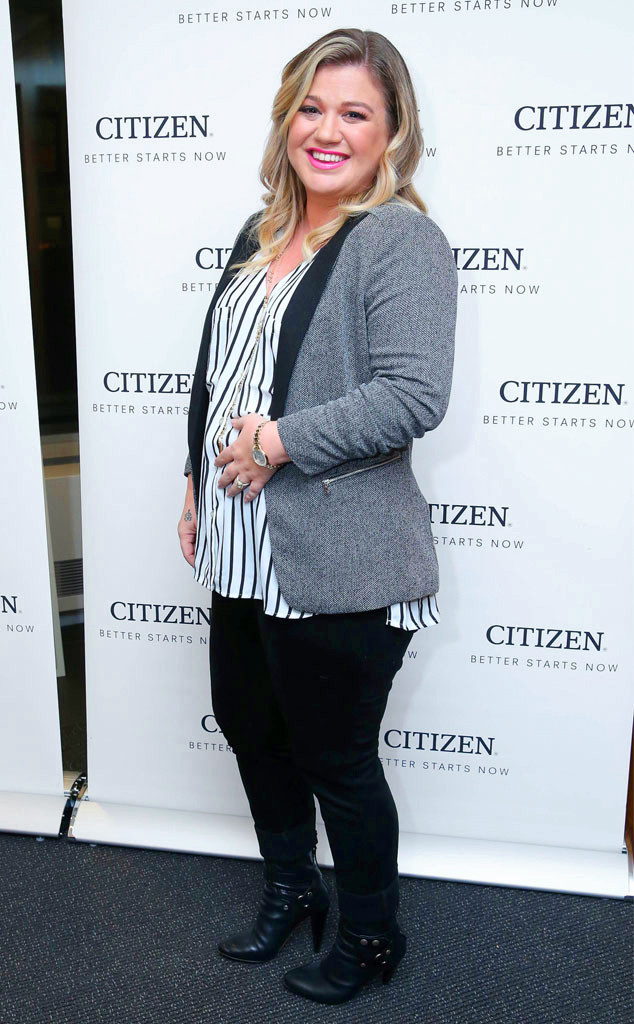 Rob Kim/Getty Images
Kelly Clarkson's second pregnancy is nothing but a blessing but her due date is falling at an inconvenient time for her schedule.
Her yet-to-be-born son is still in the womb, but already he's forcing his mom to make some pretty tough choices ahead of his birth. The original winner of American Idol, Kelly is supposed to appear on the show that launched her to fame as a guest judge, but she was also supposed to attend the Grammys, where she's up for two nominations.
"I was going to do the Grammys and Idol, and then my doctor was kind of like, I just have such hard pregnancies, flying back and forth to L.A., like if they were closer together, I would've done both, but I had to kind of choose one," she explained to On Air With Ryan Seacrest.
The 33-year-old songstress is up for Best Solo Performance for "Heartbeat Song" and Best Pop Vocal Album for Piece by Piece at the Grammys, but the annual awards show is going to have to wait.