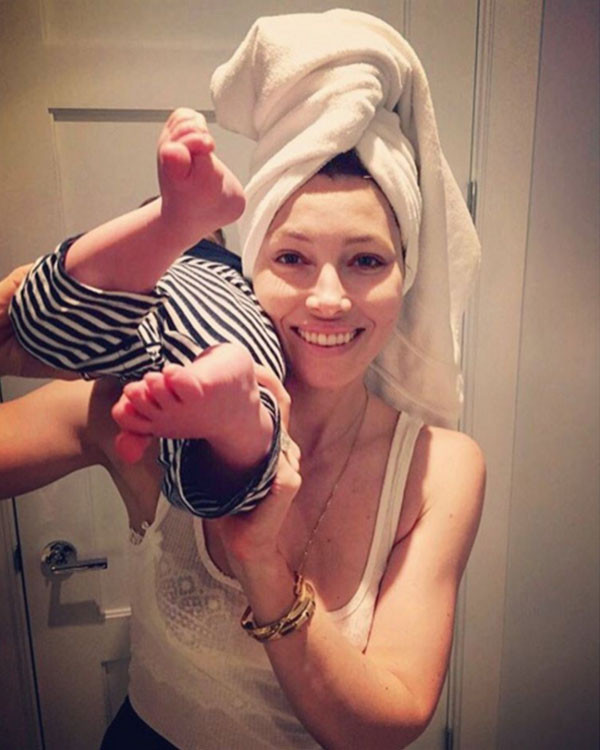 Instagram
Mornings are child's play for "Mama Bear" Jessica Biel and the fun goes on and on and on and on...
The 33-year-old actress appears in a new photo with her and husband Justin Timberlake's baby boy Silas, their only child, which was posted on the Instagram page of the lifestyle email newsletter theSkimm Thursday with the caption, "Well good morning @JessicaBiel."
Biel is seen playing with their son, holding him over her shoulder with his dangling feet facing the camera. He is dressed in a striped outfit and his face is not shown. Biel looks like she just finished washing her hair, wearing a towel over her head and a white tank top.
She talked about her morning routine with theSkimm, saying there are three things she can't live without during that time: "Yoga," "Eating breakfast with my kid" and "Listening to Erykah Badu while I eat with my kid."
"We love her," she added.
When asked to name her job, Biel replied, "Mama Bear, actress, producer, wannabe alpinist, consummate student of the @WomanCareGlobal #ThenWhoWill campaign."