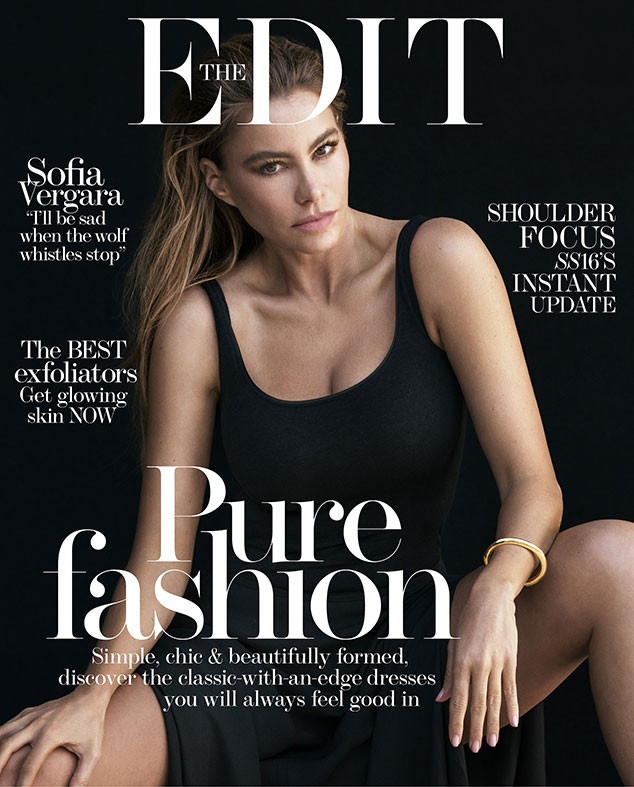 Photograph by Sebastian Kim and courtesy of The EDIT, NET-A-PORTER.com
From a young Colombian mother to a mature American television dream, Sofia Vergara has come quite the distance in the first forty years of her life.
Despite exotic beauty, a recent fairytale wedding to Hollywood hunk Joe Manganiello and becoming the highest paid actress on television, the siren isn't always rushing to watch herself back on the television screen, particularly after seven years as Modern Family's feisty Latin lady, Gloria.
"Watching myself age on screen is awful!" she told NET-A-PORTER.com's The EDIT. "There is nothing more disturbing than watching an episode of Modern Family from the first season, then one from seven years later. It just makes me want to kill myself, but what can I do? I'll be sad when the wolf whistles stop. I'm already sad that men have started calling me 'Señora.'"