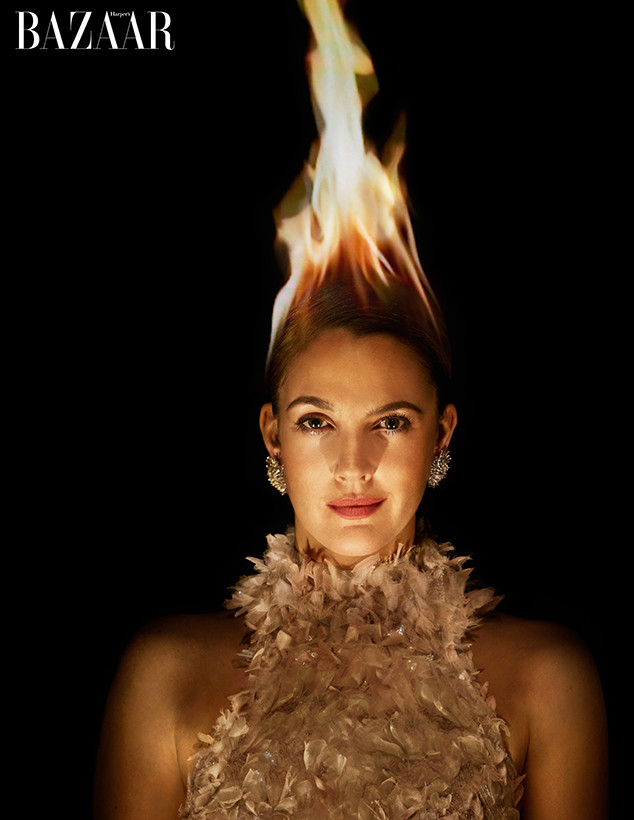 Jean-Paul Goude / Harper's Bazaar
Drew Barrymore may be on fire in our eyes—quite literally, actually—as we gaze upon her cover story in the March 2016 issue of Harper's Bazaar, but the mother-of-two says she doesn't think she's all that hot right now.
Playing off one of her very first films, 1984's Firestarter, the actress opens up to the publication about what it means to be "hot in Hollywood," and why it's okay that she's just not there at the moment.
"Hot is a state of mind. It's an energy," she explains. "You're hot when you're motivated. It means you want it and you're going after it."