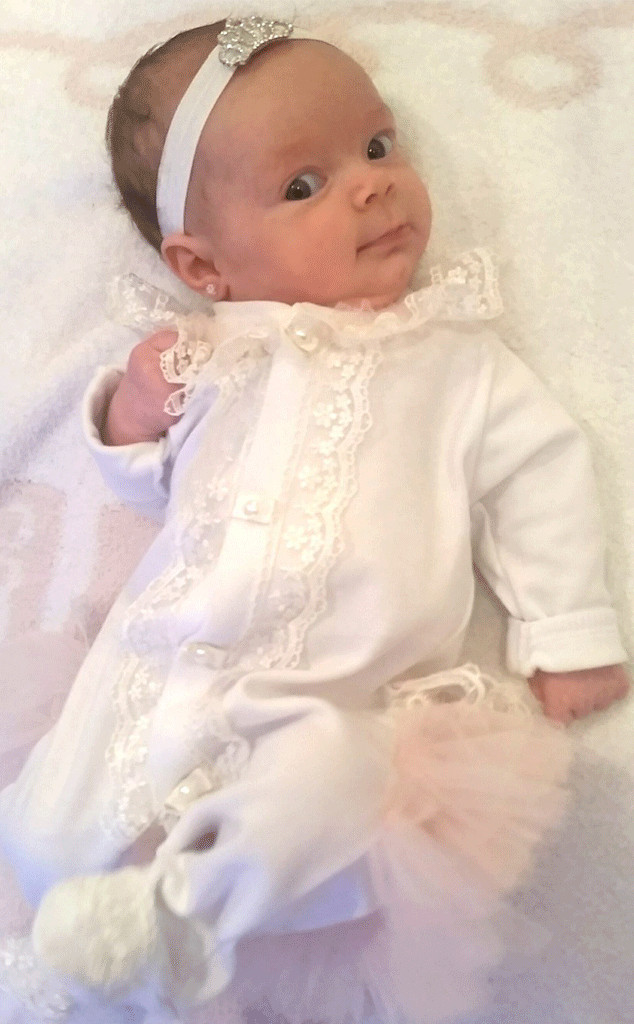 Twitter
Ice-T and Coco's baby girl is ready to add some bling to her wardrobe!
Chanel appeared on social media Wednesday night where she couldn't help but reveal some big news to her followers. As it turns out, someone just reached a new baby milestone.
"Guess who got their ears pierced today...." Chanel's Twitter account read. "Portrait of a happy baby."
In the two photos, the two-month-old smiled for the camera as she wore brand-new earrings and a custom outfit from Itty Bitty Toes. She also sported one of her signature headbands with a princess tiara right in front. Cute, right?
For those following Coco's journey to motherhood, it shouldn't come as the biggest surprise that Chanel is dressed to impress. Before giving birth on Nov. 28, the fitness enthusiast revealed why she was so excited to welcome a baby girl.