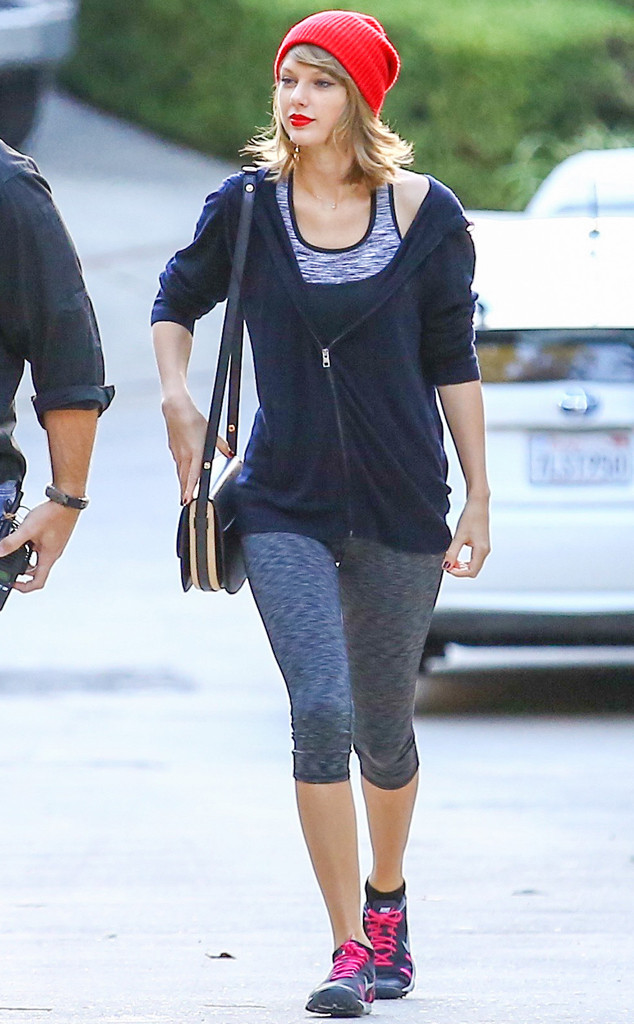 FameFlynet
Taylor Swift had an unwanted visitor today.
The Los Angeles Police Department confirmed to E! News that they received a call of a prowler complaint at 2:45 p.m. that turned out to be the celeb's residence.
The singer's spokesperson tells E! News, "This is why it's irresponsible for the media to publish the addresses or recent real estate transactions of celebrities. This, or potentially worse, is the end result."
Furthermore, multiple sources tell us that the trespasser seemed unstable, and one eyewitness shares that the male was heard yelling for Swift to come outside.