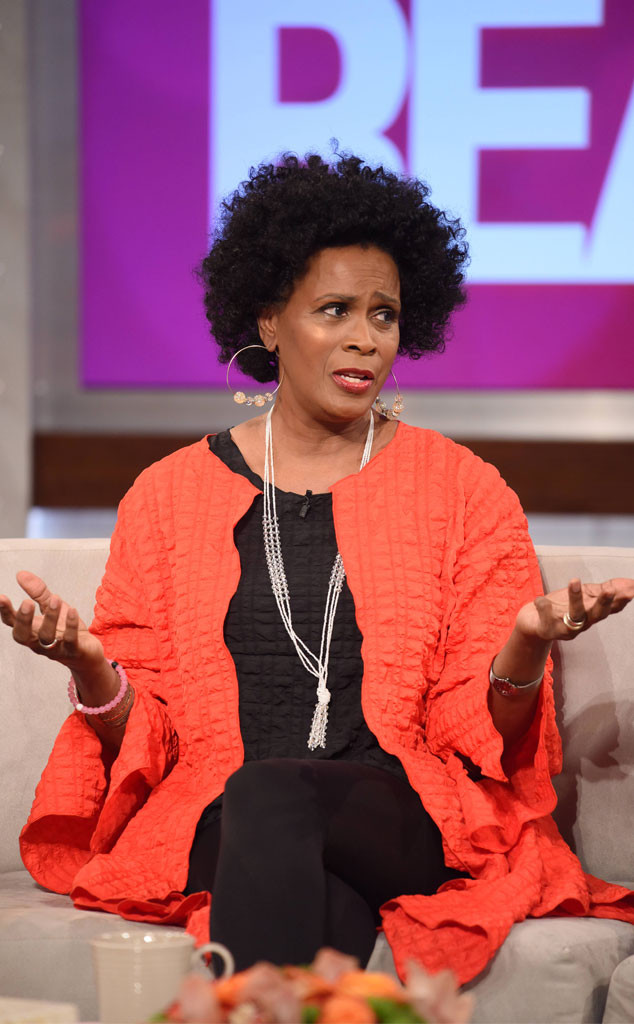 Erica Parise/Warner Bros. Television
Are you listening? Because Janet Hubert has more to say.
The former Fresh Prince of Bel Air star, who played Aunt Viv for three seasons before Daphne Maxwell Reid took over the matriarch role for the show's final three seasons, made headlines recently after slamming former co-star Will Smith and his wife Jada Pinkett Smith over the whole Oscars boycott fiasco.
And now the actress explains what fueled the deep-rooted tension between her and the actor.
"Janet Hubert was never difficult on that set. Janet Hubert was so professional, it wasn't even funny," she began, referring to herself in third person, during an appearance on The Real (airing tomorrow).
"I think Will simply needed to win and I think sometimes when you get caught up in a lie and those things never happened. She never left the set. I never left the set. We got along great."