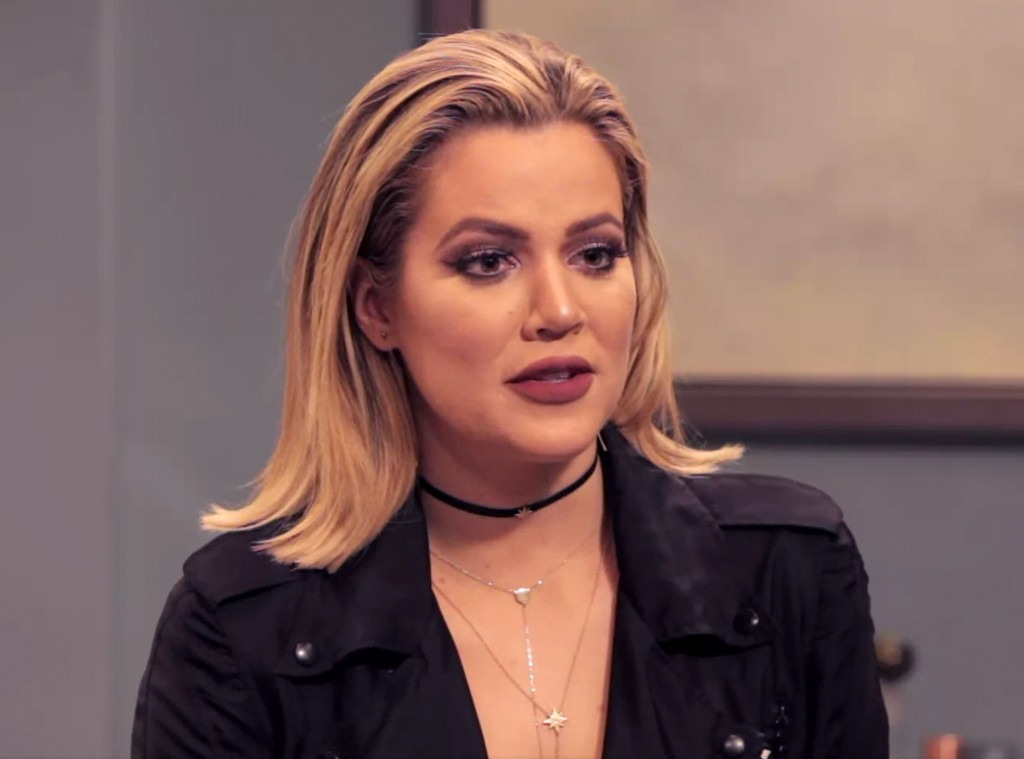 Vanity Fair
We may have heard that the Kardashian sisters are "livid" about Rob Kardashian's romance with Blac Chyna, but Khloe Kardashian explains that she just wants her brother to be happy.
During a livestream on her app earlier today, the Kocktails With Khloe star was getting ready in her dressing room with gal-pals and glam squad Joyce Bonelli and Jen Atkin and going through her Twitter feed to respond to fans' comments.
One user wrote to the E! star, "I just want rob to be happy and be treated the way he deserves," to which Khloe responded, "Girl I agree, whatever makes Rob happy."
A source told E! News recently that Rob and Chyna understand that there is tension with the family, but care deeply for each other. "He wants to protect her. She wants to protect him. They are still spending a lot of time with each other," the insider shared, adding that, "Chyna knows his family is not happy about them dating but still couldn't care less."
Regardless, Rob has just been focusing on hitting the gym and becoming a regular Snapchatter.
Speaking of couples and dating, Khloe also gave her two cents on traditional dating rules by reviewing the iconic dating advice book The Rules for Vanity Fair. Reading a few of their tips aloud, Khloe gave her thoughts on each one (and, spoiler alert, she doesn't exactly agree with what they have to say).
"I gave this to Kendall [Jenner], The Rules to Kendall. She's the only one who listens to me," Khloe began. And then it was time to dissect and analyze:
Don't talk to a man first, don't ask him to dance: "I kinda talk to everybody. When I like someone, I am a little more shy. But if you like someone, go up and talk to them."
Don't talk too much: "I don't listen to this one. Talk as much as you want, but make sure it's of substance. Don't just ramble to ramble."
Don't text him…and rarely return his texts: "I think once you start with games, you're gonna end with games."
Don't accept a Saturday night date after Wednesday: "No. If I'm free, then I'd rather hang out with someone than by myself."
How to act on dates 1, 2, & 3: "I'm not a big kisser on the first date. I'd really like the first date to be an energy session. You feel how you guys are. Then by the third date, I'm probably the type of girl to get engaged or something by that time."
Stop dating him if he doesn't buy you a romantic gift for your birthday or Valentine's Day: Well, that I think is really superficial and I'm not big on gifts for Valentine's Day. If you write me a card, we're good.
No more than casual kissing on the first date: I never think someone's slutty if they do something on the first date, but I do think you're setting the tone for your relationship.
And for the most important question of all—what is love?
"Love is about wanting someone's happiness maybe almost more than you want your own," Khloe explains. "Because that person being happy makes you happy."
Yes, girl. Yes.