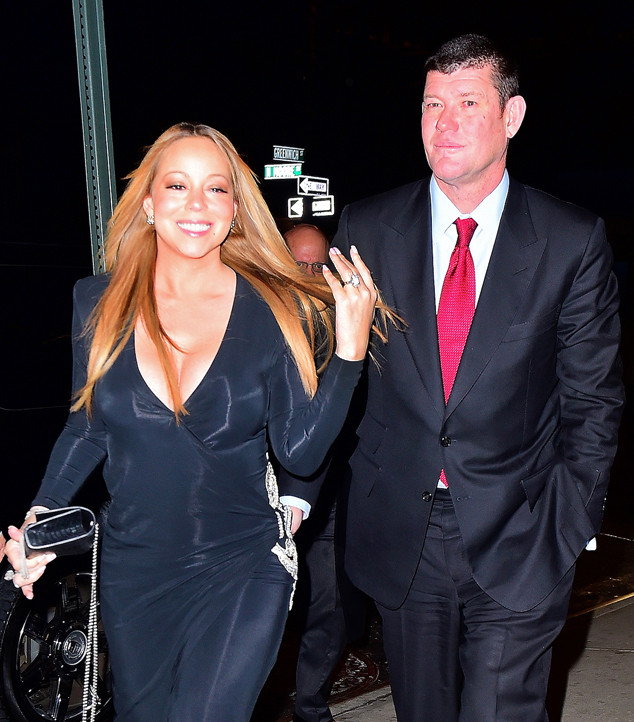 247PAPS.TV/Splash News
Mariah Carey is typically dripping in diamonds, but there's one stone in particular the singer's fans have on their minds.
The 45-year-old star returned to her Las Vegas residency stage at The Colosseum at Caesars Palace Tuesday night to serenade her fans with a lineup of her career classics. However, there was just one particular note she had to hit on about an hour into the performance before she could move the show along—that shiny new rock taking up prime real estate on her left hand.
"Anyone notice I got a new bauble?" she told the audience Tuesday night, according to People.
How could anyone not notice? After all, it's only a whopping 35-carat emerald cut diamond flanked by baguettes—hardly distinctive.
Carey threw in a joke of her own about her recent engagement ring from longtime boyfriend, Australian billionaire James Packer, teasing that she was "a little bit afraid to come into the audience." If you ask us, that ring deserves its very own team of bodyguards.
As for her hubby-to-be, the gushing future bride shared that "he came all the way from Australia" to groove along to Carey's greatest hits.