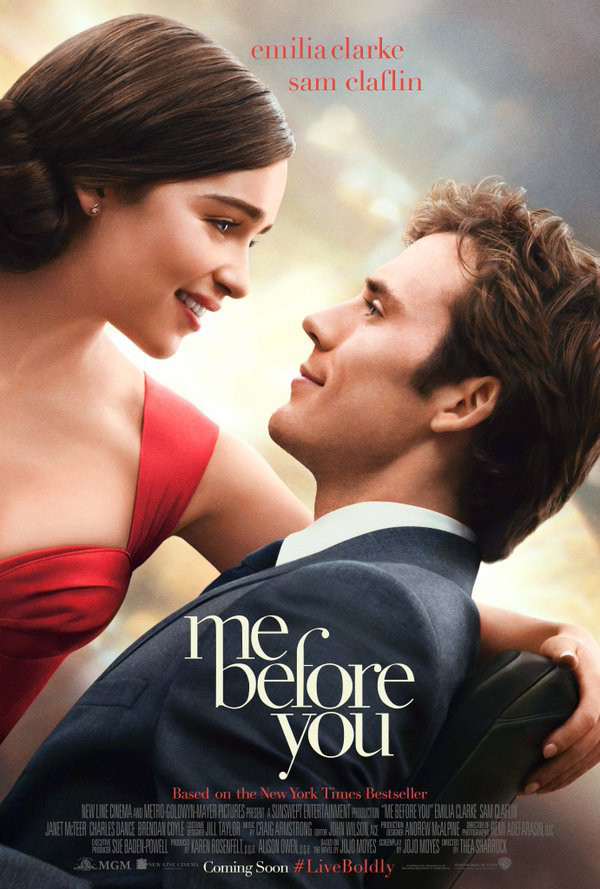 New Line Cinema
What would happen if you combined Game of Thrones and The Hunger Games into a weepy romantic comedy?
No, you don't get The Hunger Game of Thrones...but you do get something quite nice instead!
Sam Claflin (District 4's Finnick Odair from The Hunger Games) and Emilia Clarke (Daenerys Targaryen, mother of dragons in GoT) are coming together for the adaption of Jojo Moyes' best-selling book, Me Before You, and the trailer already has us reaching for a box of tissues.