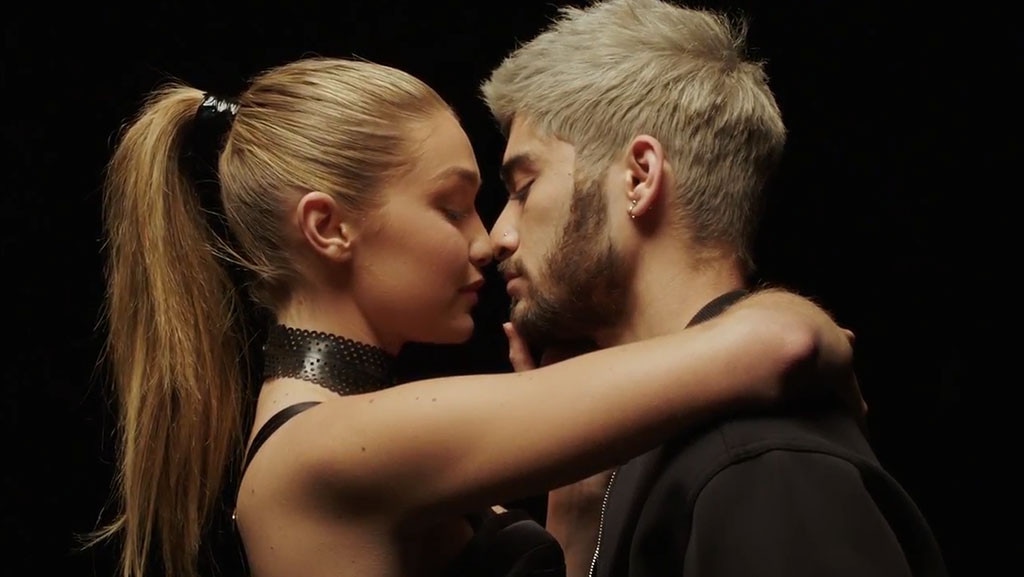 Luti Media
The photos have swirled for months. The sources have spoken over and over again. Still, Zayn Malik has yet to publicly reveal who he is dating—until now.
Fresh off the international success of his first solo single "Pillowtalk," and accompanying music video, the former One Direction singer found himself in a bit of a tricky situation. 
The video, which has been viewed over 37 million times on YouTube, features none other than blond runway stunner Gigi Hadid—the same beauty we confirmed has been romantically involved with the singer for months now, though both camps had avoided speaking publicly on the subject since the speculation first began. 
Fortunately, a clever fan called into his recent radio interview to pose him this carefully worded loaded question: "Was it cool to have your girlfriend in the video?"
"Uh, yeah. That was cool. it was something different," he shared with Zach Sang & the Gang. "We enjoyed it. It was fun."
Then, one of the co-hosts followed up with a second question—just to make sure her ears didn't deceive her. "No one easier to make out with than your own girlfriend, right?"
"Exactly," he added. 
There it is, ladies and gentlemen—the cold, hard evidence. 
Maciel / Roger / BACKGRID
Of course, all the signs have been there since they were first photographed gazing into each other's eyes in the back of a car in late November. At the time, Hadid had freshly broken up with her former boyfriend Joe Jonas. 
Still, the pieces continued coming together: they held hands on their nights out together, posed for selfies on Instagram together, went apartment hunting together and then made out in a music video together. That's a whole lot of togetherness for a pair of "good friends."
We're just glad the jig is finally up—and officially recorded on the airwaves.