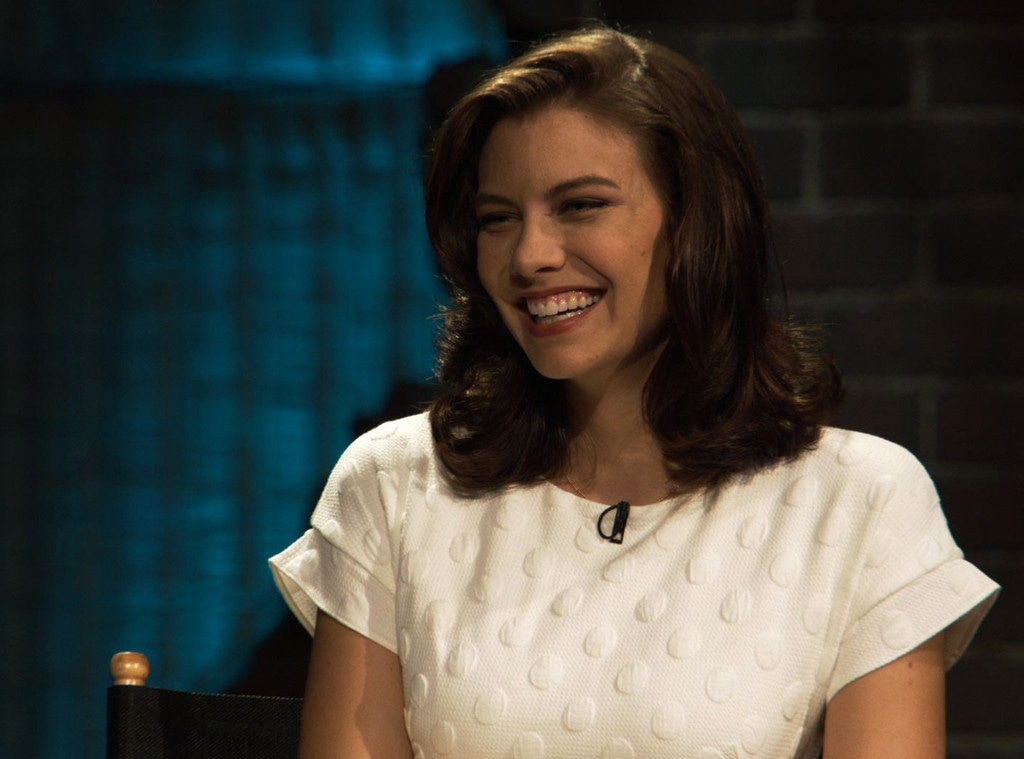 Bravo
The Walking Dead without Maggie Greene? There was a moment when Lauren Cohan almost called it quits, the actress revealed.
While sitting down with James Lipton and other cast members on Bravo's Inside the Actors Studio, Cohan said the season three scene where she had to perform a c-section on Lori (Sarah Wayne Callies) almost sent her packing. After reading the script, she said she consulted her on-screen husband Steven Yeun.
"I knock on Steven's door and I said I have to leave the show, I don't think I can do it," she admitted. "It affects you so deeply to the core to touch on—to dive into so much of this material and then I realized that's why I have to do it because the outcome of that as heinous and as sleeplessly that affected me…we watch to feel and to hopefully, honestly portray something."
"Bad stuff happens and what's the point in not getting real about it? Ironically enough, as hard as this is, the deeper you go into it, you just have to let all that resistance go then it's easier, the kind of shakedown afterwards—I always feel like a rattlesnake coming out of its skin because you lost a part of yourself that ended up being something you really didn't want," she said.
Yeun revealed he and Cohan have developed a bond together playing a couple on screen. "It is a joy to work together because we've built some really cool stuff. We've had some great moments," he said. "We've had some gnarly moments … it was fun to live out a pseudo-relationship on screen."
They even lived in the same apartment complex. "We're ridiculously incestuous in this cast," Cohan said.
"It's been awesome," Yeun said.
Inside the Actors Studio with The Walking Dead's Cohan, Yeun, Danai Gurira, Norman Reedus, executive producers Robert Kirkman and Scott M. Gimple, airs on Thursday, Feb. 11 at 8 p.m. on Bravo. The Walking Dead returns on Sunday. Feb. 14 at 9 p.m. on AMC.
(E! and Bravo are both part of the NBCUniversal family.)
Watch:
How Have "The Walking Dead" Stars Changed?