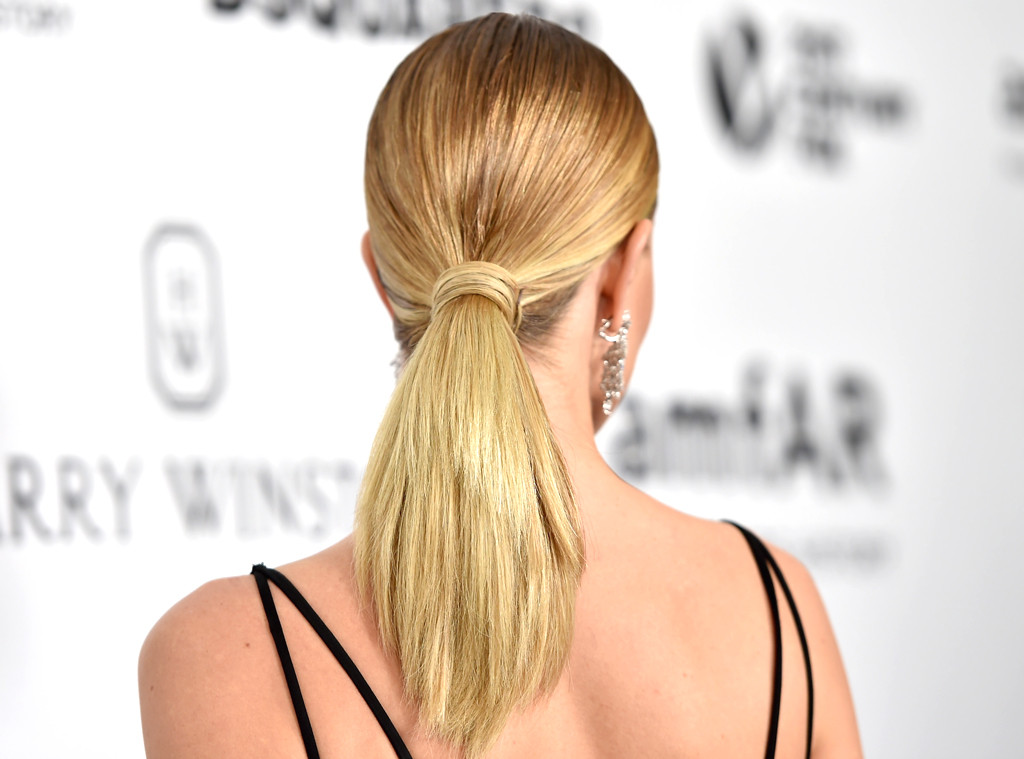 Alberto E. Rodriguez/Getty Images
Frizz-less, sleek hair is one thing, but enduring possibly harmful toxins to get the look? No, thank you.
There are several semi-permanent, hair-straightening treatments on the market—including the beloved Brazilian Blowout—but only a handful is formaldehyde–free and, quite honestly, effective.
Enter: the celeb-loved Cezanne Perfect Finish Keratin Smoothing Treatment.
"People aren't looking for that slick-straight hair anymore. They want movement. They just don't want the frizz," said celeb colorist Tania Whittier.
Using any hair-relaxing treatment is a process, but here's why Hollywood pros are obsessed with this salon service.
Safer Ingredients: Most pros these days will suggest using formaldehyde-free treatments. (The compound can irritate the eyes, nose and skin and has been linked to an increased risk of cancer.) Cezanne, on the other hand, features Sericin—"a protein produced by silk worm that takes out your frizz just like a Brazilian Blowout," noted the hair pro. "The pH is lower—equivalent to lemon juice—so it can penetrate into the cortex better, for longer-lasting results."
Less Salon Time: A typical Cezanne session should take around two and half hours, including the shampoo, hair dry, product application, 30-minute set time (to let product penetrate the hair's cortex), light rinse, blow-dry and either a flat iron or intense blow-out to smooth out the strands. Setting time for other hair-smoothing treatments could take between 24 hours to three days. With Cezanne, "once it's done, it's done," said Tania. "You can take a shower, go swimming right after…you can live your life again."
Lasting Results: A good hair-smoothing session should last four months. Try using sulfate-free shampoo to prevent the product from washing out too fast. And as much as you love it, don't make another salon appointment until your hair is ready. "Getting it done too frequently makes the hair feel too weighty, heavy and limp," said Tania. "I encourage people—which is kind of opposite of what the business says—to wait the whole four months. I know you think you're ready but just wait it out."
Colored Hair May Change: "If you have color-treated hair, there might be slight color movement, meaning it may bump up your color a little bit," warned Tania. "If you don't color your hair, it won't do anything." Pro tip: Book your coloring session right after smoothing it out to avoid any issues.
Customizable Result: Unlike with most hair-smoothing treatments, you can personalize the end result. "If you have curly and frizzy hair, you can just take away the frizz. If you just want to reduce the curl a bit, you can do that. If you have crazy curls just at the hairline, and you want to smooth it out, you can do that too," said Tania. "And it will take a curl. You can have sexy beach hair without the frizz. With this you can have it all—you can love your hair again."