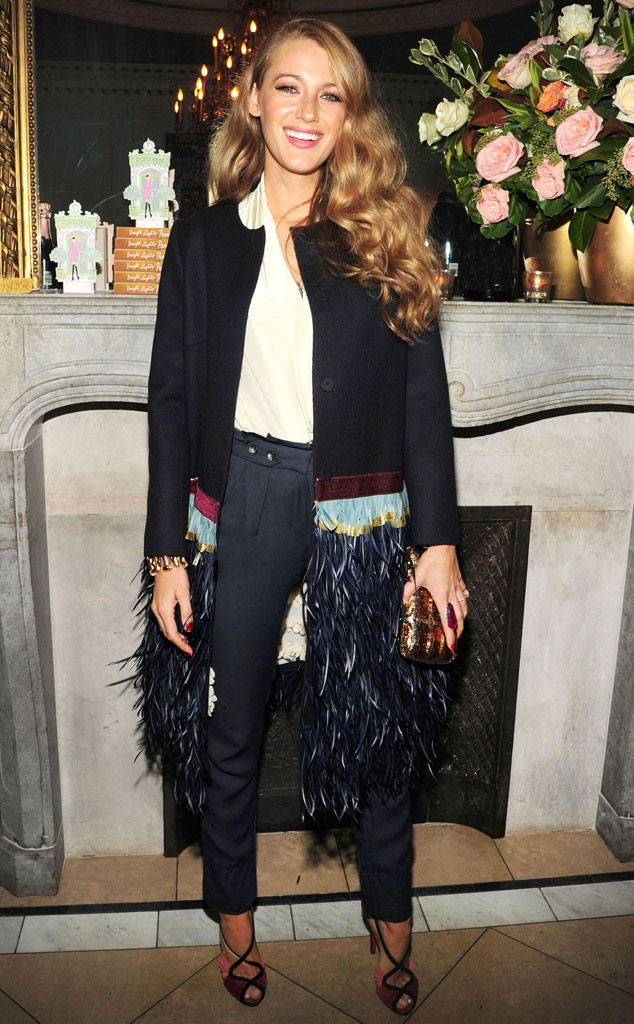 Michael Simon/startraksphoto.com
Hello, lover!
Blake Lively just gave everyone an unexpected glimpse inside of her jaw-dropping, jealousy-inducing shoe closet and it's time like these that we wish Instagram had a zoom feature.
The actress posted the photo with the intention of showing off her closet's newest item—a lucite accessory tray with Vogue Editor-in-Chief Anna Wintour painted on it.
Lively joked that her friend, who gifted her with the item, blessed her with the "Saint of Fashion to watch over my style choices…Always. No pressure."