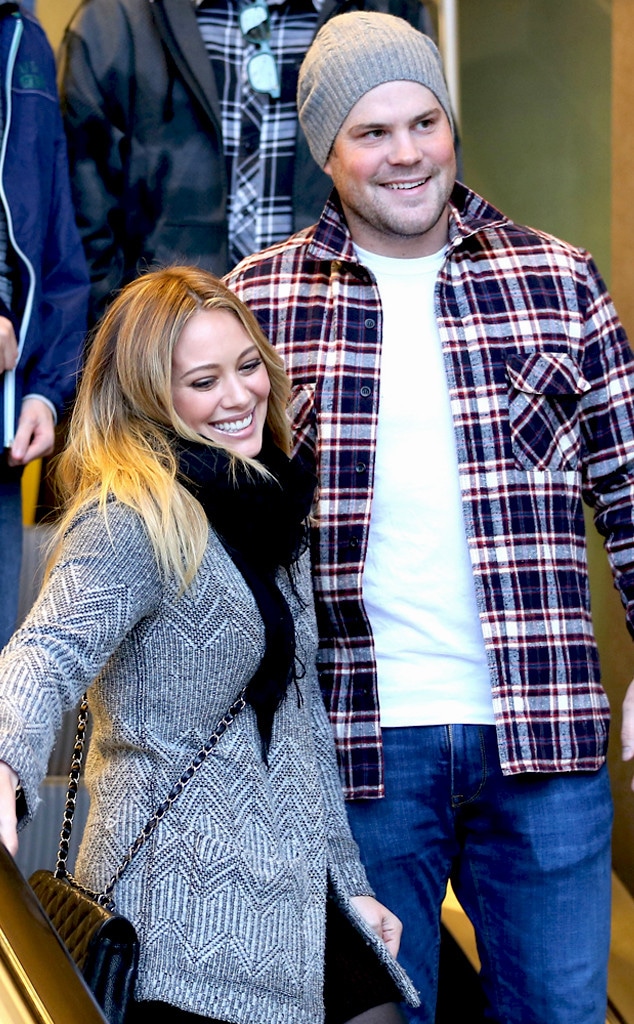 CAD/FAMEFLYNET PICTURES
Almost one year after filing, E! News has learned that Hilary Duff and Mike Comrie's divorce has been finalized.
The two went through with court paperwork a full year after they announced that they were separating.
Duff's rep released the following statement at the time of their split:
 "They remain best friends and will continue to be in each other's lives. They are dedicated to loving and parenting their amazing son, and ask for privacy at this time."
Per the court documents, Comrie and Duff will share joint legal and physical custody of their son Luca.
Watch:
Hilary Duff Thrilled By "Amazing" Son Luca
The former Disney star gets to keep her house in Beverly Hills, however she has to pay her ex his share of the house. The Younger actress also gets her home in Toluca Lake.
Both parties will keep their premarital, marital and post-marital earnings, compensations and accumulations.
In Cosmopolitan's April 2015 issue, Duff opened up about splitting with her husband and her thoughts on marriage going forward.
"Mike and I were very in love when we met. We both really wanted to get married. I'd been working since the age of 11 or 12, so making that choice at a young age seemed right for me. Maybe it wasn't, but we spent the majority of our time together really happy."
She added, "It wasn't working well enough to stay together, but there was still a lot of love involved. It was just a slow set-in of us not being the match that we used to be. I'm lucky for the person he is and I am and how we decided to handle this."