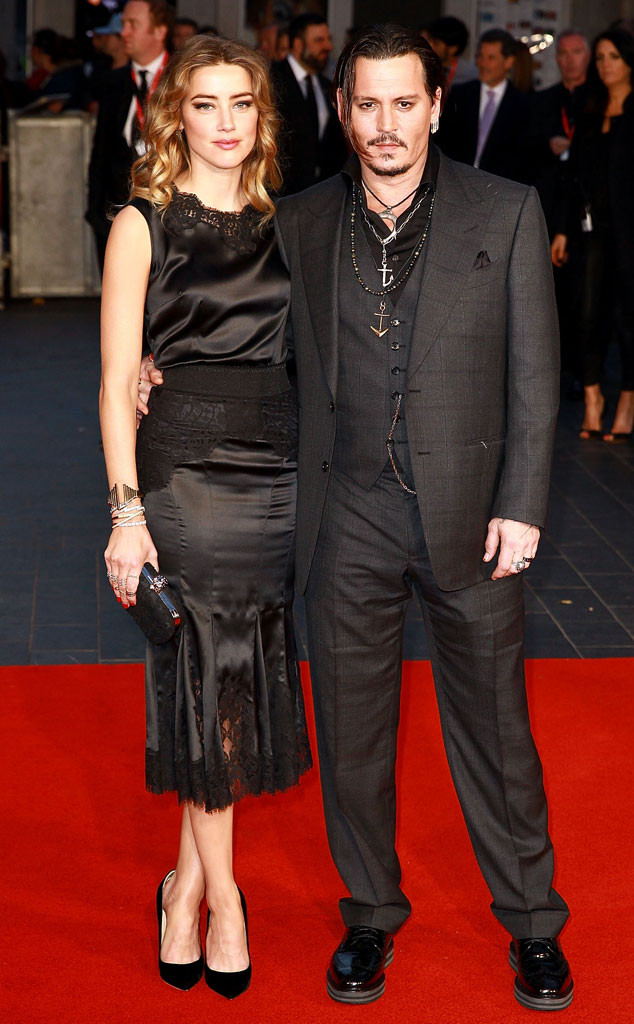 Fred Duval/Getty Images for BFI
One year later, Johnny Depp and Amber Heard are going strong.
The unfairly gorgeous couple made it official one year ago today, marrying in a civil ceremony at home in front of a handful of family members days before they threw a larger—yet still intimate—wedding on Depp's island in the Bahamas.
While their courtship raised a few eyebrows at the time (news of their engagement broke in January 2014 just a couple of days after their first red carpet appearance together), they then waited another full year before swapping vows, another year to bond and nurture their relationship.
And now, as they mark their first wedding anniversary, it sounds as though these two remain the most kindred of spirits.