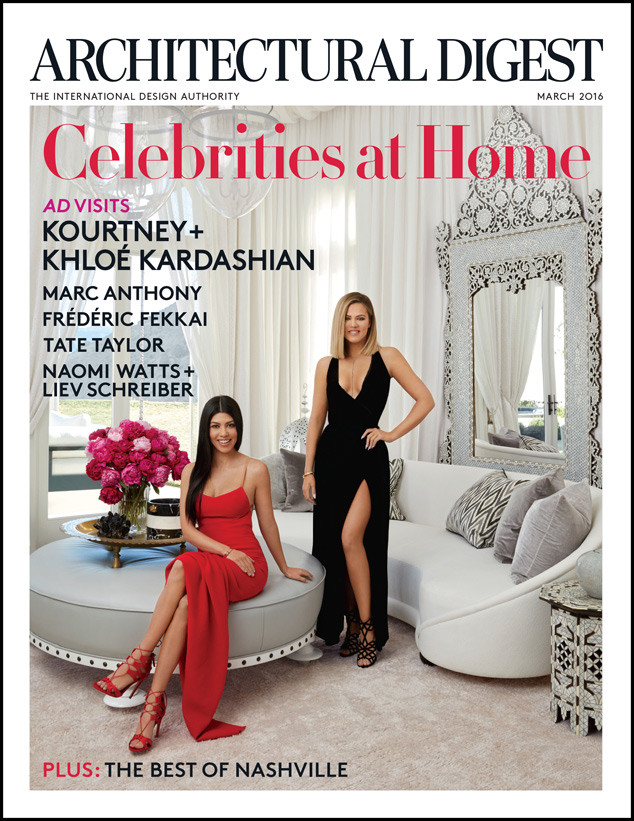 Roger Davies/Architectural Digest
Excuse us while we completely redecorate our homes...
Khloé and Kourtney Kardashian share the cover of Architectural Digest's annual "Celebrities at Home" issue, and as to be expected, they're providing us with some major celeb design inspo.
"It's always a dream day when I get to share anything with my sister," Khloe tweeted about the cover today.
The sisters look stunning on the cover, per usual: Khloé flaunts her trim figure in a leggy black number while Kourtney lounges in a red-hot dress, the duo perfectly showcasing Khloé's exquisite tented, all-white living room in the Mediterranean Revival home she bought from Justin Bieber for a reported $7.2 million.
Though they share a decorator—the in-demand Martyn Lawrence Bullard, who has worked his magic for the likes of Christina Aguilera, Kid Rock and countless other celebrity homes—the sisters' individual preferences couldn't be any more different.