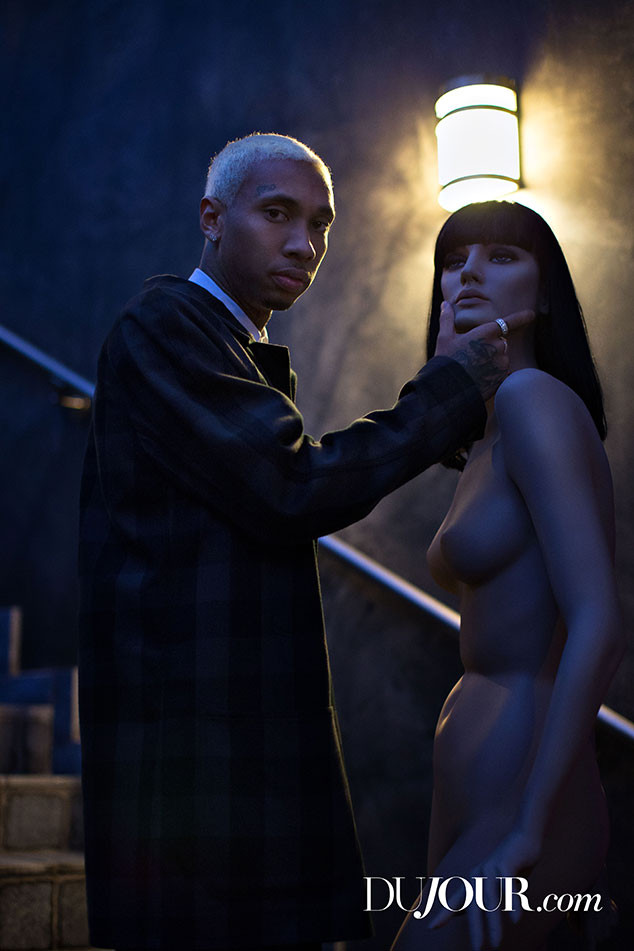 Carlos Eric Lopez for DuJour
Tyga's house is not exactly homey.
Kylie Jenner's on-again, off-again boyfriend recently invited DuJour magazine into his rental mansion, which lists for a reported $40,000 a month. The space was big, yes, and featured luxe amenities (aka "dark woods floors, chrome and glass railings, three stories and an infinity pool"), but it seemed a little...impersonal.
As the magazine notes, there's only one item "that makes the place feel like home...a tiger-striped motorcycle that sits in the vestibule". Apparently the rapper rode it and fell off, and when that happened, "he relegated it to sculpture." (No word yet on whether the naked mannequins in these pics come along with the rental package or if they were merely props for the shoot.)