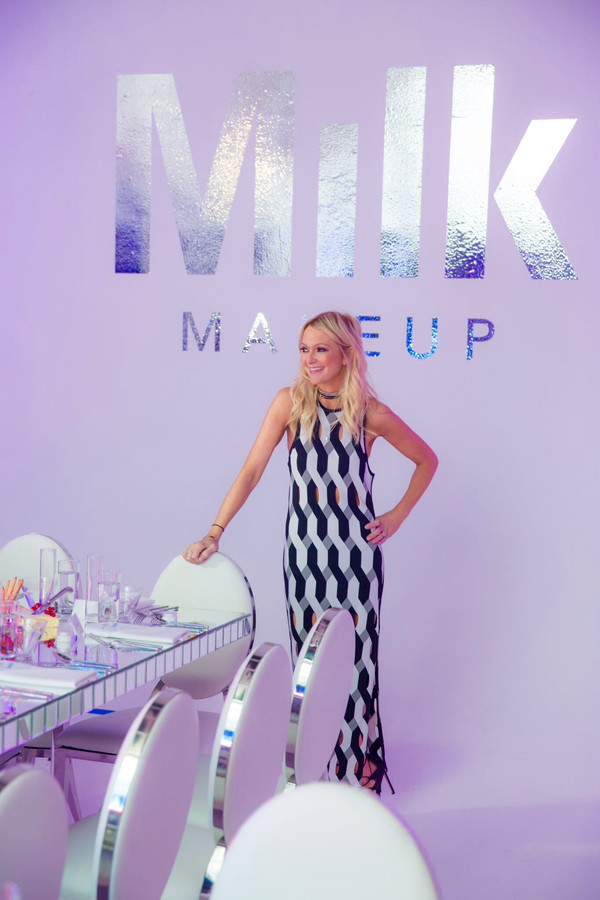 Zanna Roberts Rassi
Finally—after two years in the making, the Milk team and I are finally launching Milk Makeup!
The line is made by girls who get it, for girls who get it. It's empowering and fun—and now almost available to the masses. So who else would perform at our '90s-inspired rager than the most badass women we know? Yes, I'm talking about Leikeli47, Santigold and Salt-n-Pepa, hanging out with 1,000 of our closest friends. Did I forget to mention the party was hosted by the gorgeous Zoë Kravitz?
A lot goes into such a decadent night, but get the insider's guide, with a by-the-hour breakdown of our celebratory shenanigans.
But before I dive in, here's a VIP code—VIBES888—so you can shop the line before it opens to the public.