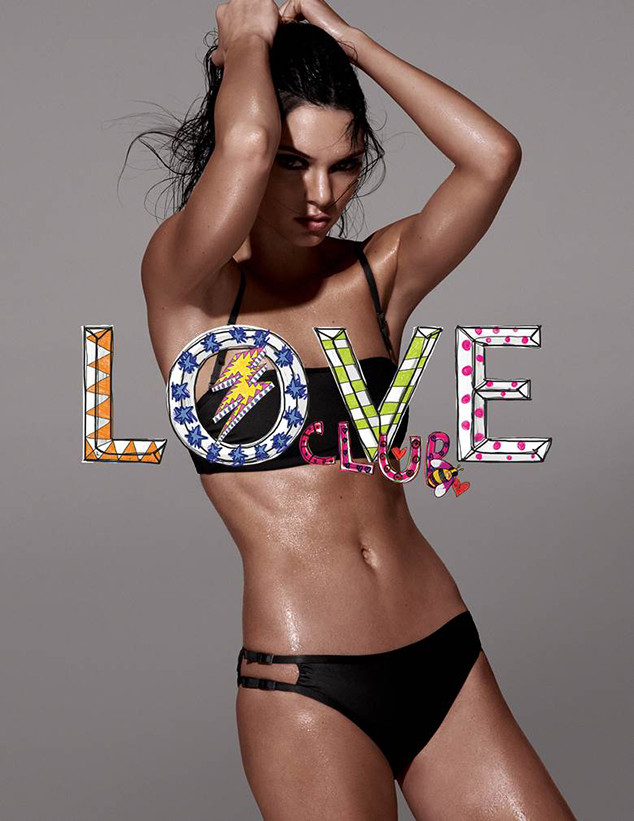 Daniel Jackson
It in bikini season already?!
While many of us have spent the winter packing on the obligatory hibernation pounds, Kendall Jenner has stayed in tip-top shape and is baring her results in Love magazine. The Keeping Up With the Kardashians star poses in Calvin Klein's black refined bondage bandeau top and bondage hipster swim briefs. Even though it has been chilly outside, Kendall is turning up the heat with this hot spread.
Her photo appears as part of the #KJ4CK campaign, which celebrates the designer's return to swimwear.
Only just recently did Kendall show some skin for another Calvin Klein ad campaign: #mycalvins 2016 Spring. Kendall and other stars bared their their bodies for CK's uncomplicated briefs. Kendrick Lamar, Fetty Wap and Justin Bieber are just a few musicians who took (some of) their clothes off in the name of underwear. The sexy shots of Kendall featured her lying down on a bed wearing a white tank and tight briefs with her hand placed under her shirt.