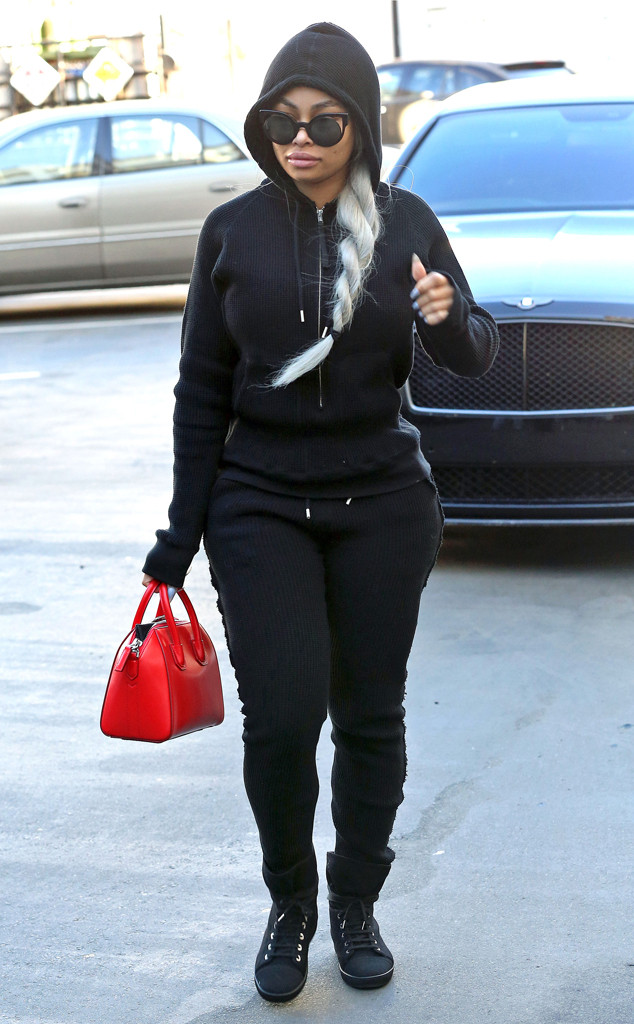 Chiva/SAA/INFphoto.com
These two just can't seem to separate for long periods of time.
Some could argue that Rob Kardashian stepped up for his girlfriend this past weekend after Blac Chyna was arrested for public intoxication as well as possession of a controlled substance.
A source confirms to E! News that Rob drove from Los Angeles to Austin, Texas to pick up his leading lady. He then drove her back home to sunny Southern California where they were spotted together Monday morning in Beverly Hills.
The 27-year-old model was seen arriving at an office building wearing head-to-toe black with a hood and sunglasses on. She added a pop of color to her outfit with a red handbag. Meanwhile, Rob was spotted in his Bentley donning a beard and baseball cap.