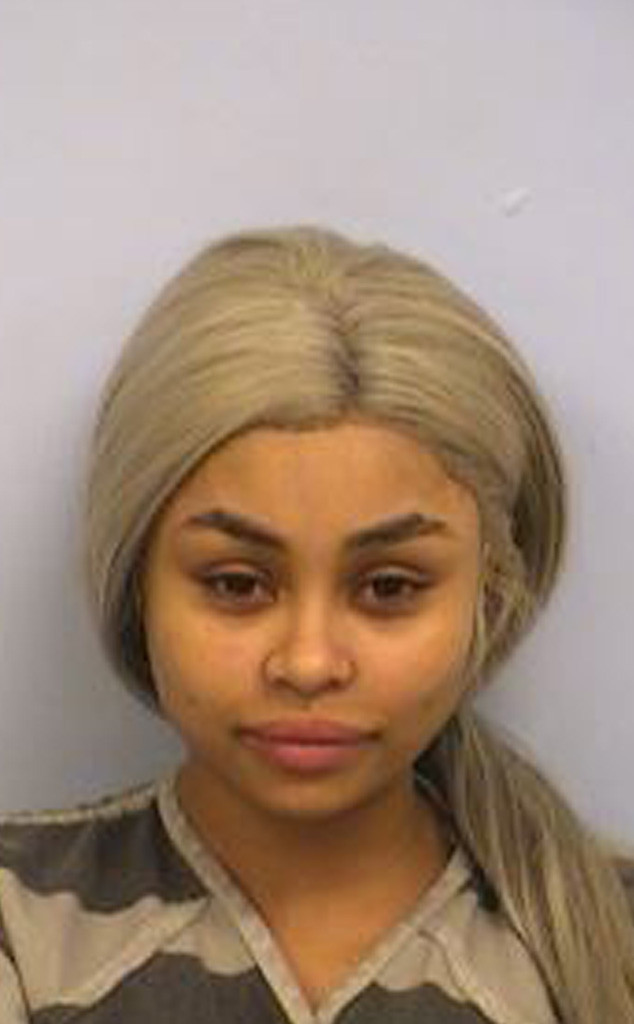 Austin Police Dept.
After Blac Chyna was arrested for public intoxication on Friday, new details are emerging about what police also found in her purse.
The 27-year-old model and mother born Angela Renee White sparked public attention over the weekend when news broke that police had escorted her out of the Austin-Bergstrom International Airport and booked into jail.
According to an affidavit from the Municipal Court of Travis County in Austin, Tyga's ex-fiance smelled like alcohol while trying to board a flight on the way to London and a British Airlines manager refused to let her onto the plane. The manager at the gate told police Chyna became verbally abusive toward him and then returned to the Saxon Pub where she ordered more to drink.
However, the bar was closing and when she was refused service, Chyna continued being verbally abusive to the bartender and cried. She also claimed to police that she had no family or friends in the area to pick her up, the report added. When the police officers tried to escort her out of the building, she refused to walk and was not cooperative, the document states.
After her arrest, the police also searched her black carry on purse, where they found two small white pills with gold flecks in a sunglasses case. When asked, Chyna said she didn't know what the pills were. After a field test, they were identified as ecstasy pills.