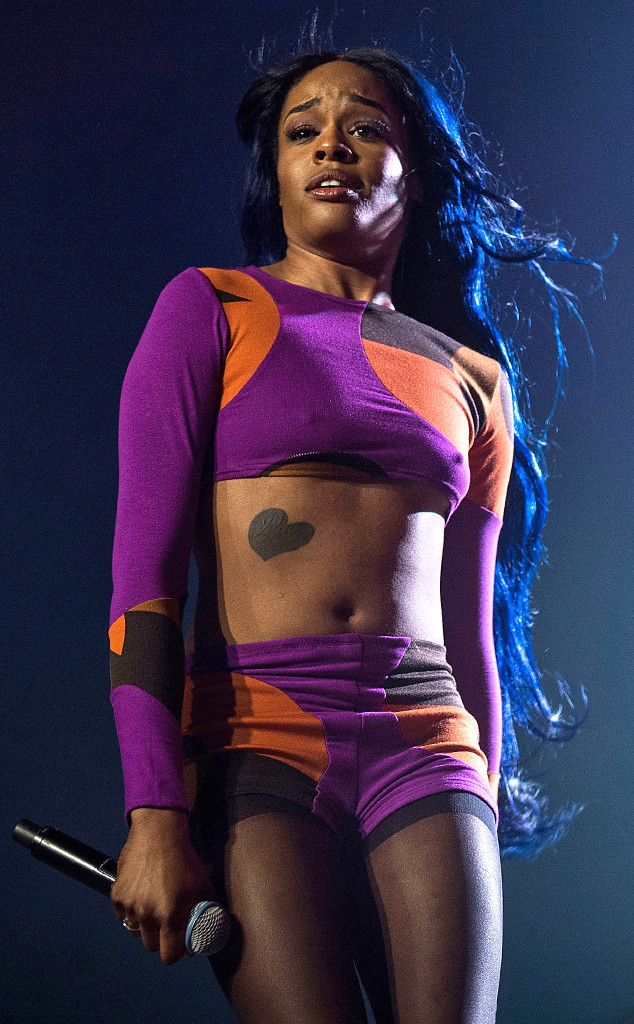 Cassandra Hannagan/Getty Images
Azealia Banks has scored a victory.
The 24-year-old musician won't be facing criminal charges for an incident that took place last October. Banks was alleged to have assaulted a bouncer at a Los Angeles nightclub, but the L.A. city attorney dismissed the charges Monday because "there was no sufficient evidence," E! News confirms.
Banks became disruptive at Break Room 86, and when security asked her to leave the premises, she reportedly pulled the fire alarm on her way out, per security video footage. She also allegedly attacked a bouncer before leaving. The case was dropped because the criminal complaint only listed Banks when multiple people were actually involved in the incident. What's unclear, however, is who actually initiated the fight.
This isn't Banks' first scuffle with the law; she was arrested in mid-December for allegedly assaulting a female security guard and biting her breast at New York City's Up & Down.