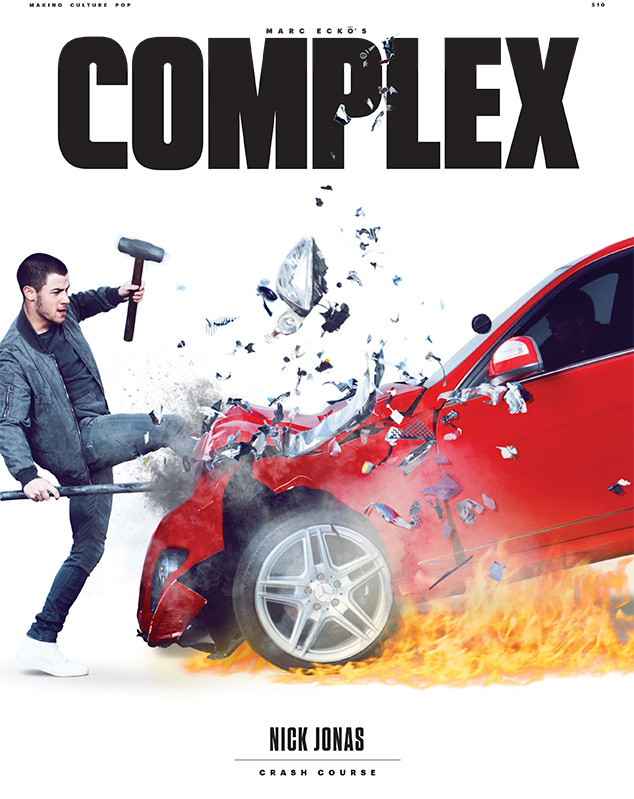 Gavin Bond
Nick Jonas has nothing to hide.
In a wide-ranging Complex cover story, Jonas candidly discusses his 2015 breakup from Olivia Culpo, his relationship with Kate Hudson and rumors about his sexual orientation. After his split from Culpo, Jonas learned a lot about what he wants in a partner. "It was first excitement to have freedom to be whoever I wanted to be, be my own person," the singer says. "Then the feeling of being disheartened by what's out there. Then getting into crazy artist mode and throwing it all out, the good, bad, and ugly. Then meeting people, making a real effort to open up and be free as a person. I've met some people that are amazing. And my current situation is that I'm very much single, but I'm trying to be as open to people who can inspire me in some way."
Though he claims to be single, Jonas has been linked to Hudson, who is 13 years his senior. Though neither star has confirmed or denied that they are seeing each other romantically, Jonas plays coy when asked if he's "having sex" with the actress. "Umm," he says with a laugh. "You know, it's interesting. You're allowed to ask me whatever the f--k you want and I'll answer it, or not."
So, what will he say about Hudson?