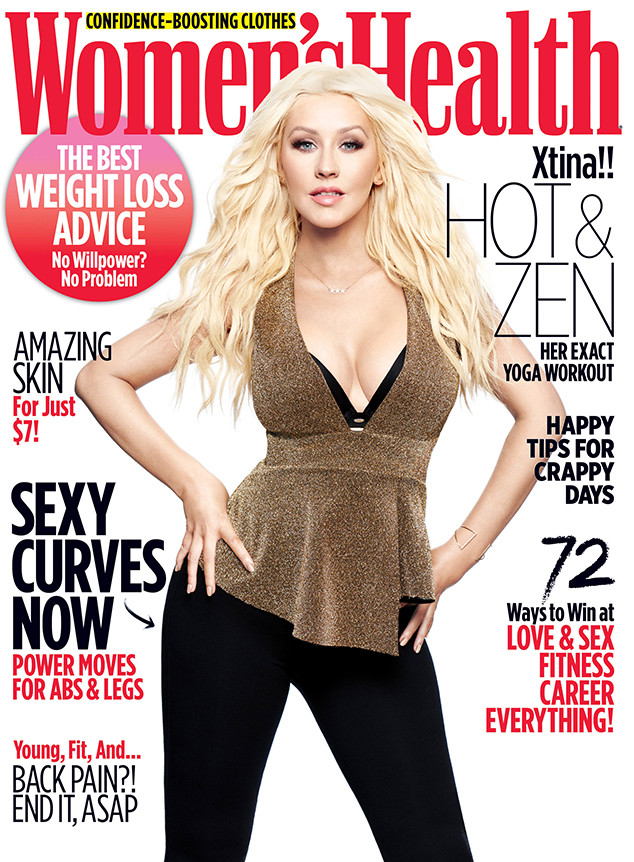 Brian Bowen Smith
What a girl wants is some balance.
In the March issue of Women's Health (on newsstands Feb. 9), Christina Aguilera speaks candidly about the pressure society puts on mothers to do it all for everyone but themselves. The Voice coach, who has an 8-year-old son, Max Bratman, and a 17-month-old daughter, Summer Rain Rutler, says she wants to give a voice to mothers everywhere who are tired of trying to be everyone's everything.
"Mothers are constantly expected to be the nurturers, the givers, the providers of a comfortable home. We're expected to be pregnant, have the kids, breastfeed once we have the babies. And we're expected to look amazing after baby, right?" Aguilera tells the magazine. "Keep our husbands and boyfriends interested—because we're supposed to get back to sexy and keep things exciting in the bedroom. There's such a long list."
To keep her sanity, Aguilera makes herself a priority from time to time. "Having children is the ultimate joy, and I love my kids, but women have to find time to nurture themselves," the pop star says. "If someone has a baby, the first thing I'm like is, 'OK, are you taking care of you?'"