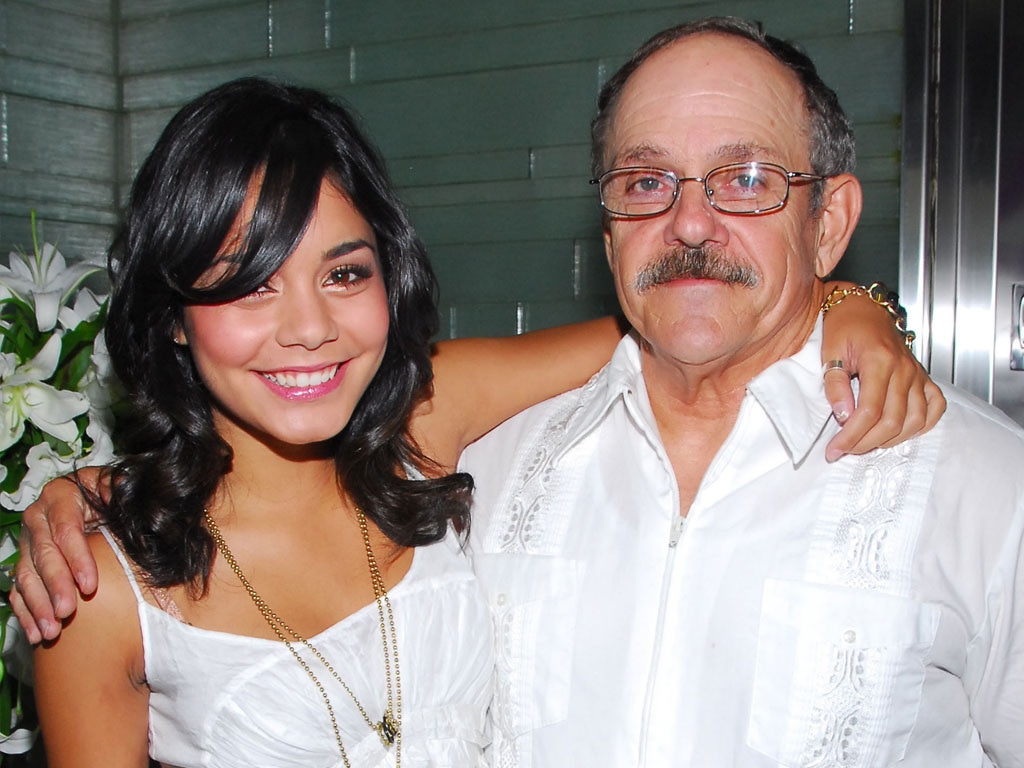 Michael Simon/StarTraks
Vanessa Hudgens is mourning the loss of her father, hours before she is set to take the stage in an anticipated live musical production.
The 27-year-old High School Musical alum said on her Twitter page Sunday morning that her father, Greg Hudgens, has died after battling stage 4 cancer. He was 65 years old. Vanessa had revealed his ailment last August.
"I am so sad to say that last night my daddy, Greg passed away from stage 4 cancer," she wrote. "Thank you to everyone who kept him in your prayers."
Vanessa made her sad announcement hours before FOX's Grease: Live musical special. The program airs at 7 p.m. ET.
Vanessa plays Rizzo in the production.
"Tonight, I do the show in his honor," she tweeted.
In addition to the actress, Greg is also survived by her mother and his wife Gina Hudgens and Vanessa's 20-year-old sister Stella Hudgens.
Several actors, including Vanessa's High School Musical co-star Ashley Tisdale, expressed their condolences on Twitter.
I am devastated. Just thinking of my girl and praying for her strength today.

— AshleyTisdaleFrench (@ashleytisdale) January 31, 2016
Empire actor Jussie Smollett's father died of cancer last year.
"Love2 @VanessaHudgens," the 32-year-old actor tweeted. "I know what losing a parent 2 cancer is.The fact ur performing 2night is a testament 2 ur strength. Shine on lovely 1."
Watch:
John Travolta Steering Clear of "Grease: Live"