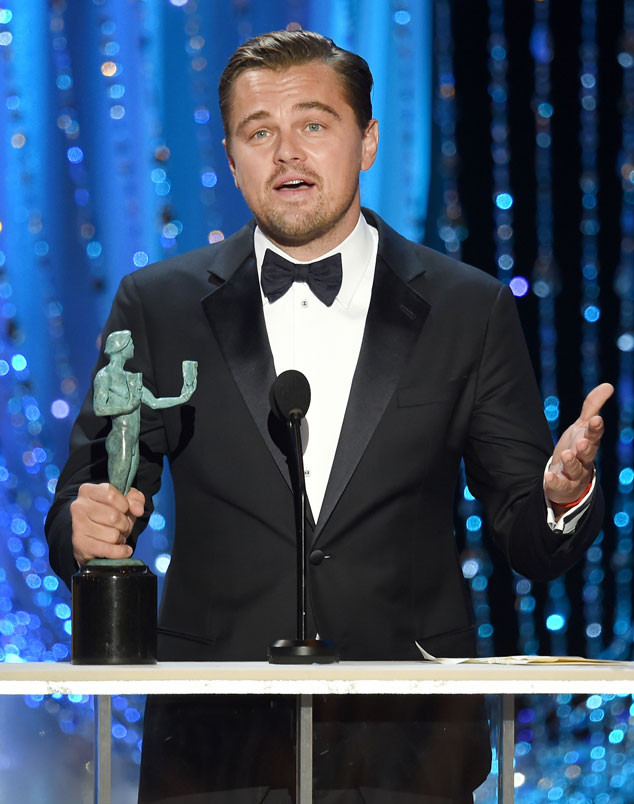 Kevin Winter/Getty Images
Leonardo DiCaprio is one step closer to winning that Oscar.
At Saturday night's 2016 SAG Awards, one of the most buzzed about categories of the evening easily had to have been the Best Actor in a Movie. But after casting all the votes, there was one performance on top.
Step on up Leo to claim your trophy for The Revenant!
"I am truly humbled by this as it comes from all of you, my fellow actors," he told the crowd. "Thank you from the bottom of my heart."
He continued, "For any young actors out there I encourage you to study the history of cinema because as the history of cinema unfolds, we all stand on the shoulders of giants. So I want to thank all the actors in this room who made this possible."