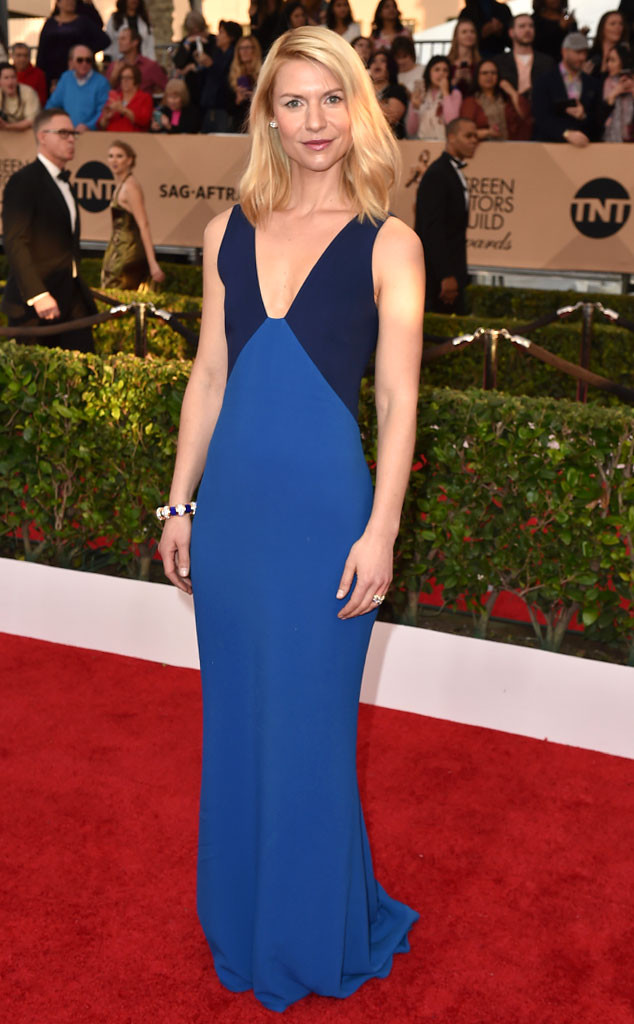 Jordan Strauss/Invision/AP
Claire Danes may be super busy with her hectic work schedule, but she always makes time for one special little man: her son!
During an interview with Giuliana Rancic on E!'s Live From the Red Carpet at the 22nd Screen Actors Guild Awards, Danes reveals the adorable way she and husband Hugh Dancy celebrated baby boy Cyrus' third birthday.
"We took Cyrus to his first movie for his birthday in December, like a movie in the movie theater," she says. "We saw Peanuts and it was maybe my first movie that I saw in a theater since he was born!"