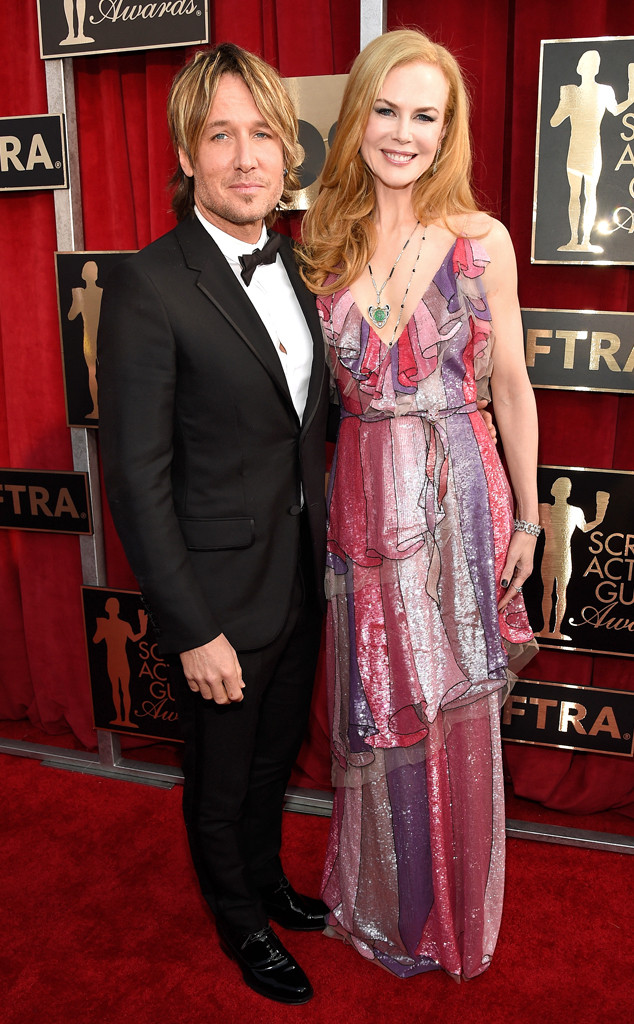 Kevin Mazur/Getty Images for Turner
We've been obsessed with Nicole Kidman and Keith Urban since they tied the knot in 2006, but somehow they continue to give us all the feels, time and time again.
In fact, while hitting the red carpet together at the 2016 SAG Awards, the country singer gave his wife—who was nominated for her performance as Grace Kelly in Grace of Monaco—one of the sweetest compliments yet!
While chatting about preparing for her role, Kidman told E! News' Giuliana Rancic, "I met a number of people who knew her. I also just studied her. My mom adored her. So my whole life, it was always Grace Kelly. You know, you could fall into the Marilyn Monroe camp or the Grace Kelly camp, and my mom was the Grace Kelly camp."