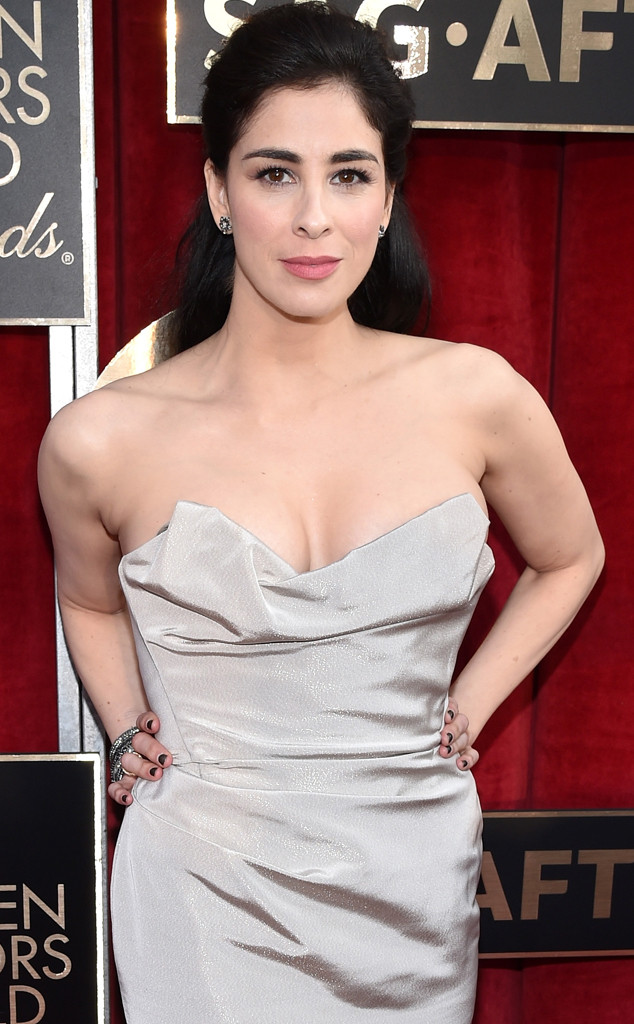 John Shearer/Getty Images
Sarah Silverman has learned how to hide her weed.
Chatting with Giuliana Rancic on E!'s Live From the Red Carpet at 22nd Screen Actors Guild Awards, Silverman, nominated for her dramatic turn in I Smile Back, admitted she felt her 2014 Emmy win was "overshadowed" after revealing she had pot in her purse to the E! host on the red carpet. "I didn't bring a purse this time," she said. "I didn't want to be overshadowed. Last time I showed you my purse…everyone noticed I had weed in my purse. I won that Emmy that year...and I was totally overshadowed!"
So, at the 2016 SAG Awards, Silverman decided to have her Masters of Sex beau Michael Sheen handle her weed for her, joking, "My boyfriend is smuggling it in his rectum!"
Well, then!