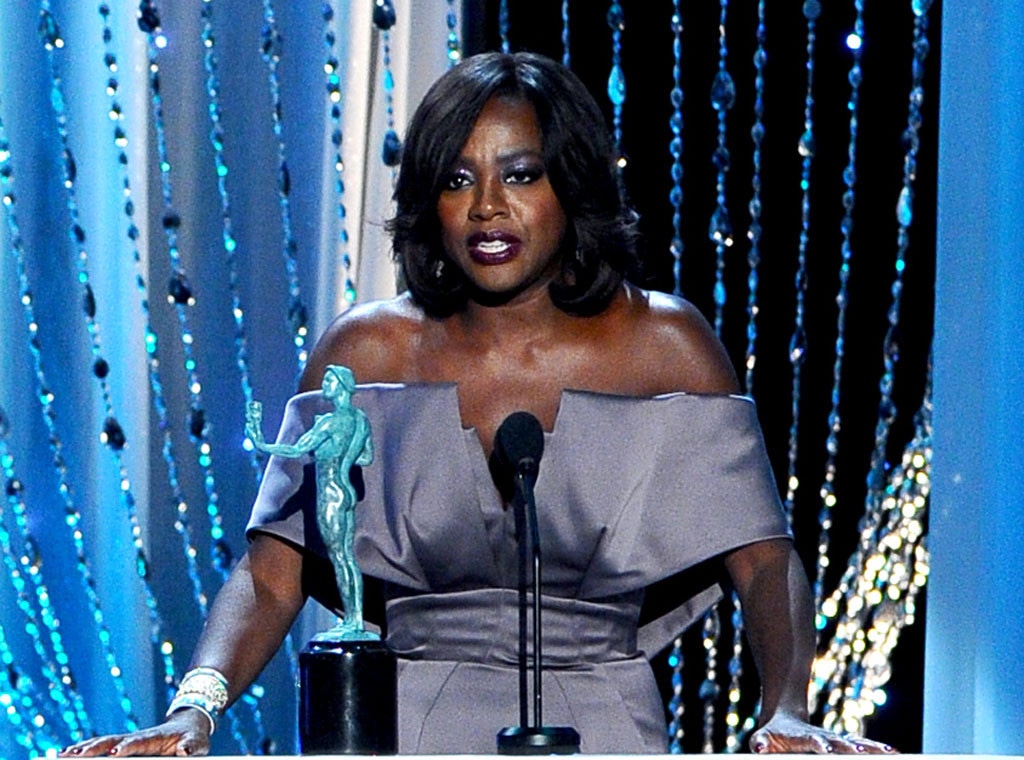 Vince Bucci/Invision/AP
Oh, you don't think Annalise Keating is likable? Well, Viola Davis doesn't really care.
The How to Get Away With Murder star just took home her second consecutive award for Outstanding Female Actor in a TV Drama at the 22nd Screen Actors Guild Awards and in her acceptance speech, she revealed that she's not interested in playing a character that everyone likes.
You know, there's a famous saying that 'I am not who you think I am. You are who you think I am,'" she began. "I think about that because people are always saying, 'Wow, Annalise is an anti-hero. Don't you worry she's not likable? Don't you worry that she's not a mentor?"
She continued: "And I always think: Why do I have to be a hero? Why do you have to like me? Why do I have to be a mentor? My job as an actor is to create a human being to the best of my ability. Flawed, messy, maybe not always likable. Maybe not cute. But it is my job and I do it to the best of my ability and I get so much joy out of being an actor."
Davis, who also took home a SAG Award in 2011 for her work in The Help went on to thank her Shondaland co-stars. "I thank all my fellow actors on How to Get Away With Murder. It is such a fabulous young cast," she concluded. "It has been the joy, pleasure of my life. Thank you so much."
She may not care about playing likable characters, but she's pretty darn likable herself!
Don't miss the Fashion Police Screen Actors Guild Awards special Monday at 8 p.m. only on E!
Watch:
Viola Davis' Funny Pre-SAG Awards Beauty Process