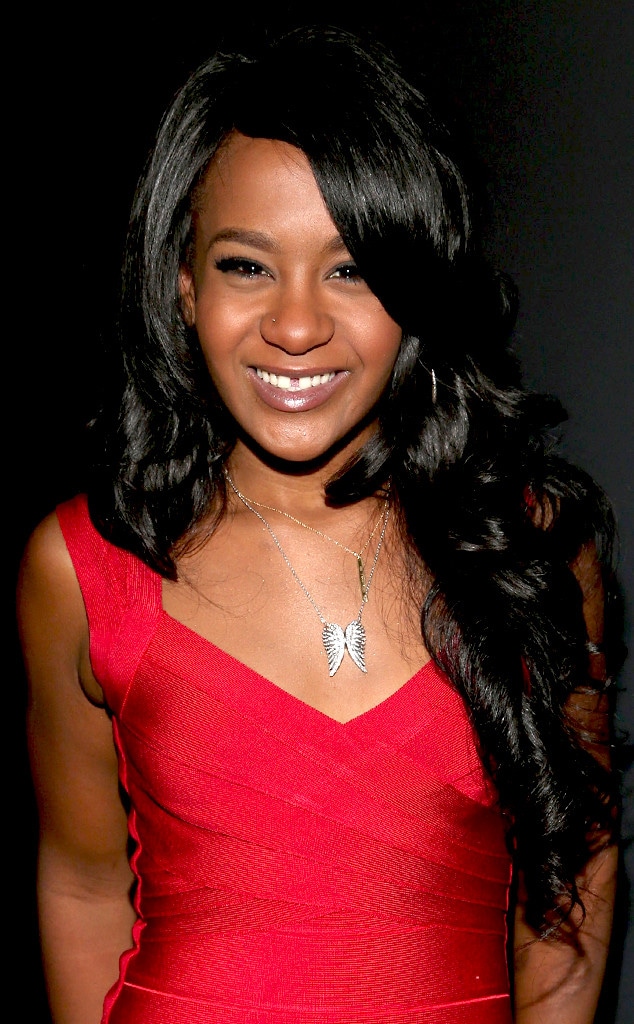 Christopher Polk/WireImage
It's been a year since Whitney Houston's only daughter, Bobbi Kristina Brown, was found face-down and unresponsive in her own bathtub in Atlanta.
And there are still so many questions left to be answered. 
Bobbi Kristina died at the age of 22 on July 26, 2015, nearly seven months after that fateful day. Roswell, Ga., police closed their investigation that June and passed the case to the Fulton County District Attorney's office for review.
To date, her case is "still open and under investigation," Fulton County District Attorney spokesperson Yvette Jones tells E! News.
The District Attorney's office has remained tight-lipped about its probe, providing no new recent information about what tests, interviews, witnesses or other evidence remains to be reviewed or obtained before a decision can be made. It's unclear when or if any charges will be filed. No one has been arrested or charged in the case, including her former live-in boyfriend, Nick Gordon, who's being sued for wrongful death by a guardian of Bobbi Kristina's estate.
Gordon has called the allegations that he was in any way responsible "scandalous" and "improper."
"Nick is continuing to grieve privately," he lawyers said in a statement to E! News Sunday. "On top of losing the love of his life and his dearest friend, he has been dehumanized by the fictitious allegations made in the civil suit and repeatedly slandered in the press. Despite all of this, Nick remains strong and is sincerely thankful for the endless love and support he has received from friends and strangers alike."
Veteran criminal defense attorney Darryl Cohen told E! News this past week, "It's really a waiting game. Waiting to see if anything is going to be done by the district attorney. Then, it's either game-on one way or the other." (Cohen, who's based in Atlanta, is not involved with any of the parties in the Bobbi Kristina case.) 
"There is no statute of limitations but, at some point in time, if [someone] were to be indicted, juries are more difficult to convince," Cohen said. "The longer from the time of the incident to the time it goes to trial, it's harder. In my view, most would be like why did they wait so long? Unless there is some evidence, scientific, or an eyewitness that came out of the woodwork—that clearly is significant. If it's nothing new then it makes jurors much more reticent to convict."
The lack of a decision to move forward with an indictment or charges raises "serious questions," Cohen added.
"What types of evidence are they analyzing and why is it taking them this long? That is a big 'Why' to me," he explained. "Is there a smoking gun and it is taking a long time to analyze or is there a witness they are searching for?"
Cohen, a former assistant district attorney, said that he wouldn't be surprised if the Fulton County D.A.'s Office waited until the anniversary of Bobbi Kristina being found unconscious or soon after to make an announcement that they are going to the grand jury or indicting someone. 
"They would do it for the publicity's sake. If there is a decision not to indict, I would be surprised if they said anything at or near the anniversary of the incident," Cohen said.
But the months of lag time don't signal any issue for criminal defense attorney Rick Ryczek, who also practices in the Atlanta area. 
"It's hard to read the tea leaves by the delay, whether they intend to go forward or not," he explained to us. "It could have something to do with what resources they have and are being used at the time for other high profile cases. You can't read too much into it. One year isn't unheard of. I'm not that concerned even at two years, but concerns are more valid at that point."
He agrees with Cohen, however, that the more time that goes by, the harder it could be to prosecute anybody.
"There is no deadline but as time increases witnesses disappear, evidence can sometimes not be obtained, which opens up the defense attorney to argue they didn't bring the charges in a constitutional, reasonable manner," Ryczek said.  
 He also said, "They may be unsure or are having a hard time confirming their theory of what happened. There may be some exculpatory evidence that shows he didn't do it or it wasn't criminal. They may be in the process of trying to exclude alternative theories."
He said it's difficult to determine if a year is a long time because every case is different. Some cases take longer and there might be questions of doubt that take time to investigate.
"Generally with a high profile case there is more pressure to take a harder stance. I have seen the Fulton County D.A. go both ways by doing the right thing and then doing something I certainly disagreed with," he added.
Gordon's defense attorney, Joe Habachy, is "a good, strong, aggressive attorney. He is a force to be reckoned with."
One thing that might be a factor is the ongoing civil case.
"They could be waiting to hear back or see what happens in the civil case or see how (Gordon) answers questions in a civil deposition," Ryczek said. In the meantime, the Fulton County D.A.'s Office does "a decent job of moving their cases forward. They are pretty efficient."
The final results of the autopsy, including toxicology results and Bobbi Kristina's death certificate, were sealed on Sept. 25, 2015. "The Order of the Fulton County Superior Court sealing our records in this case is still in effect," the Fulton County Medical Examiner's office told E! News. "As such, we are unable to release any additional information regarding Ms. Brown's death."
For a long while, Gordon, who spent time in rehab last year, dropped off the social media radar until he posted a Christmas card featuring himself and Bobbi Kristina in December. He's been more active lately, posting updates on visits with family and old photos of him and his late girlfriend. 
His former family law attorney Randy Kessler couldn't comment on how Nick is currently doing but did say, "If I were in his shoes, I don't know how he has gotten through it." 
Gordon's civil attorney has withdrew as counsel and he has yet to get a new lawyer, according to court records.
The condo Bobbi Kristina shared with Gordon was put on the market and a sale is currently pending, according to real estate records. It's expected to close in early March.
Sources tell us, meanwhile, that Bobbi Kristina's father, Bobby Brown, is still reeling from the loss. "Bobby is still so messed up about everything that happened. He has a lot of regrets, but he has a new family and he also has to live for them."
Bobbi Kristina's aunt and Bobby's sister Leolah Brown claims on her Facebook page to be writing a book that will expose the truth about what really happened to her niece.
"With all that has happened, I am sure everyone has questions and concerns regarding Whitney and Bobbi Kriss's death and murder….MY BOOK WILL ANSWER 'every' single question that has come up in your minds concerning what REALLY happened and took place with my sister and niece. All of the why's and the why not's will also be answered as well."
Watch:
In Memoriam: Fallen Stars of 2016