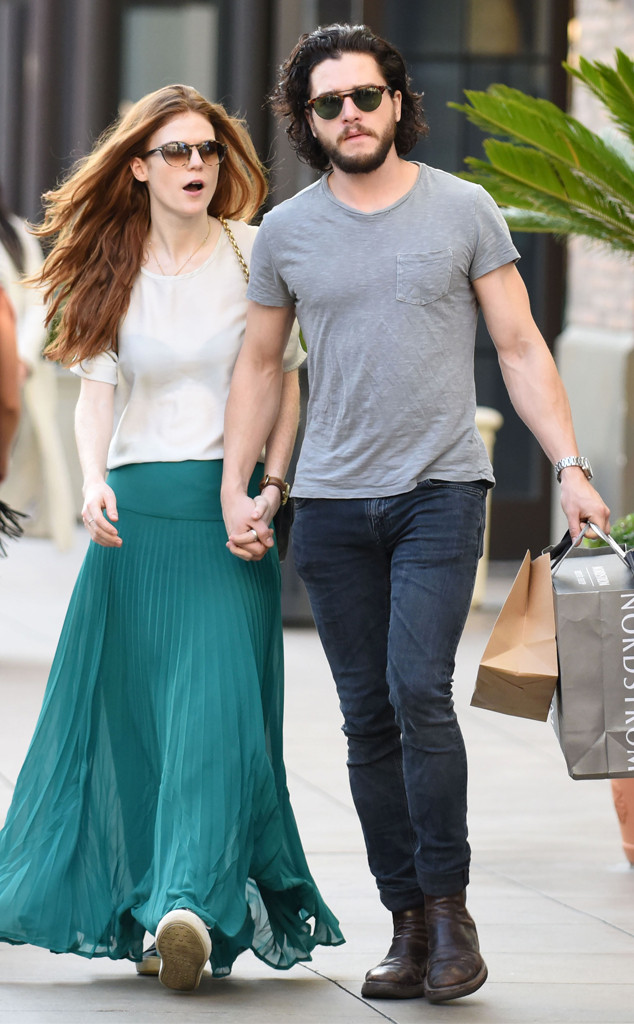 Splash News
Is one of Game of Thrones' hottest former couples back on...outside the realm?
Real-life exes Kit Harington and Rose Leslie, aka Jon Snow and his Wildling ex-lover Ygritte, have been spotted together in Los Angeles this week, most recently at The Grove outdoor shopping center Friday. The 29-year-old actor and 28-year-old actress were seen walking together near the shops and restaurants, kissing and holding hands. Reps for both actors had no immediate comment. The two have always remained private about their personal lives.
A source told E! News Saturday Harington and Leslie have rekindled their romance.
On Thursday, Harington and Leslie were seen together at LAX, with Game of Thrones co-star Sophie Turner, 19, who plays Sansa Stark.