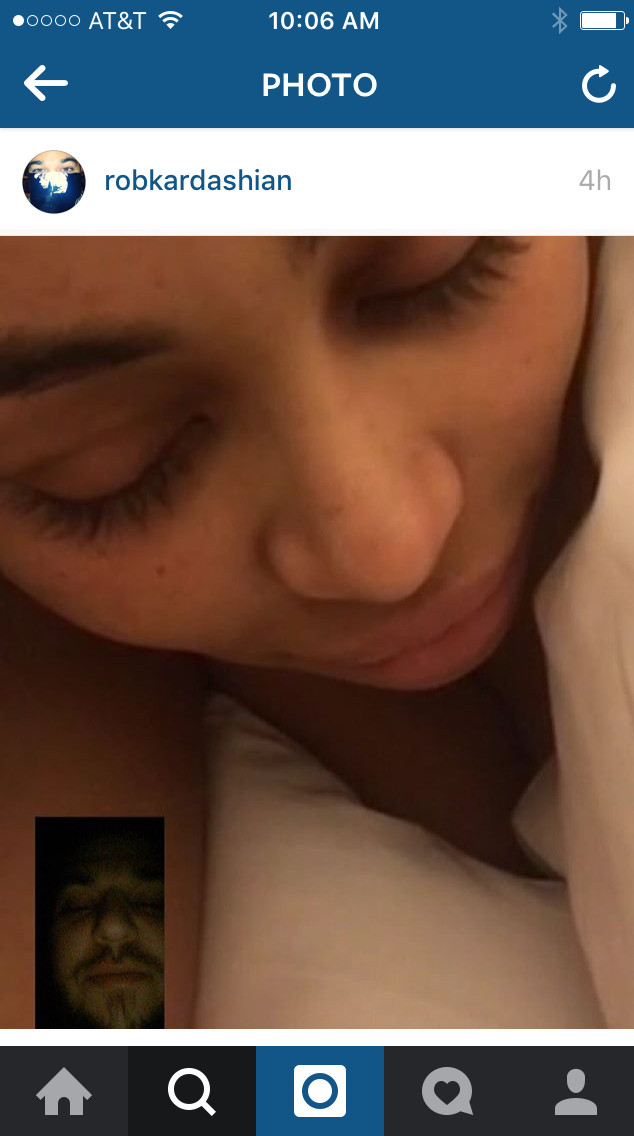 Instagram
Blac Chyna seemed to be on Rob Kardashian's mind following her arrest Friday—or at the very least, on his Instagram.
Early Saturday morning, Rob Instagrammed a screen grab of a FaceTime session with his new girlfriend. It's unclear when exactly this chat took place, but Rob shared the screen grab just hours after Blac Chyna was arrested for public intoxication as well as possession of a controlled substance in the Austin-Bergstrom International Airport.
Per TMZ, Blac Chyna was allegedly drinking, "getting drunk and becoming belligerent during a flight." The Austin Police Department confirmed the model "was removed from the plane and booked into jail for public intoxication with the possibility of additional charges being filed at a later date."