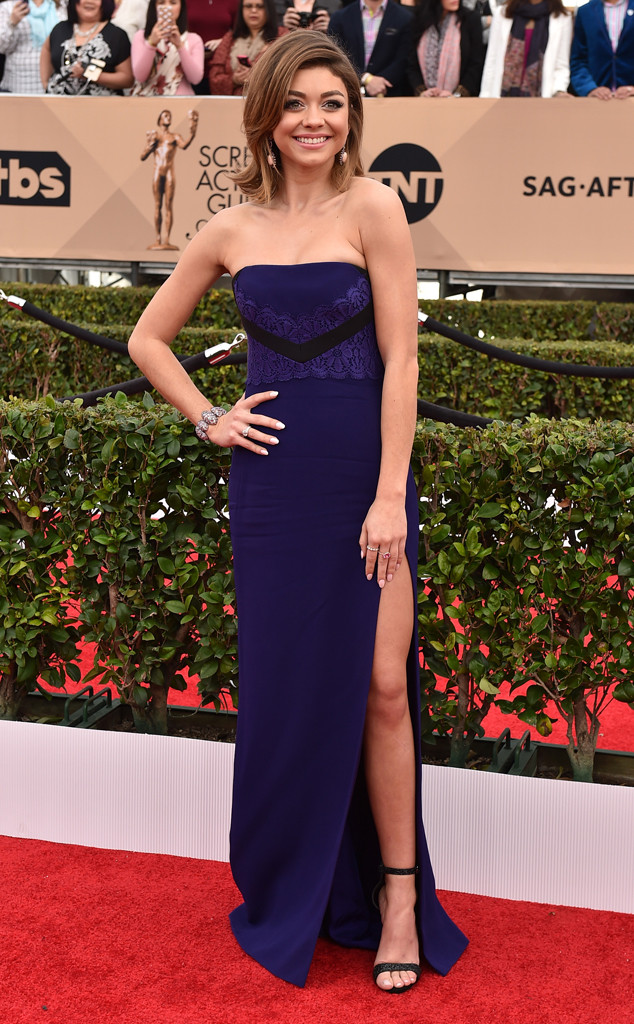 Jordan Strauss/Invision/AP
It's Saturday night, baby, and Hollywood's alive!
At least for the celebrities who hit tonight's SAG Awards red carpet.
All the A-listers took time out of their usual Saturday night plans to attend the big night, and attend they did. E! News joined them, of course, and talked to all the biggest names. Everyone was in a great mood, and why wouldn't they be? This is awards season shortest show! But that's not the only reason everyone loves the SAG Awards; we get to find out which actors their fellow actors like the best.
But before that all goes down, we're taking a second look at our favorite moments from the red carpet—starting with the one-liners, of course.