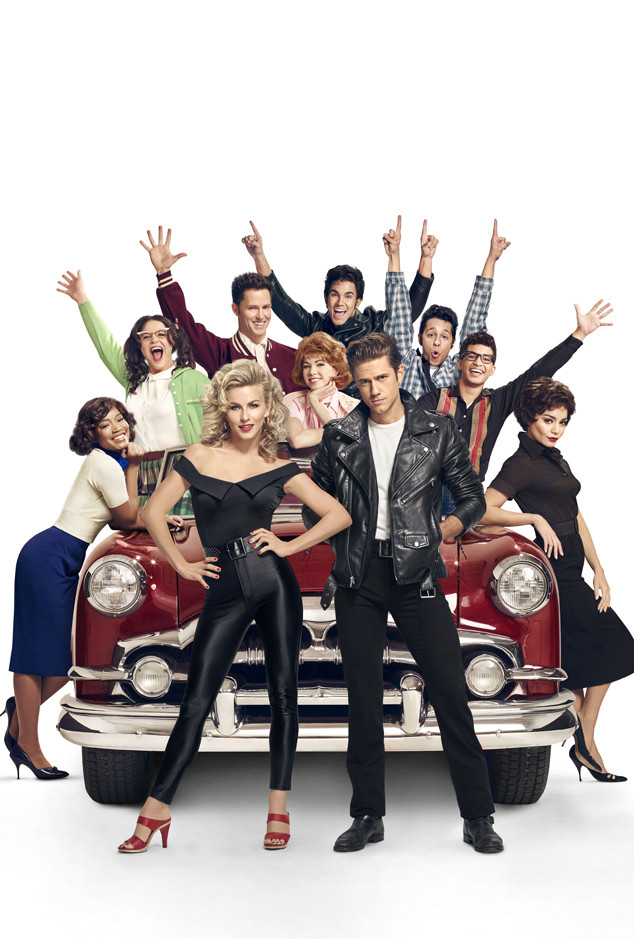 Tommy Garcia/FOX
It's almost time to hand jive, are you ready?!
Grease: Live airs Sunday night at 7 p.m. on Fox, but you probably already knew that because you, too, are planning a T-Birds and Pink Ladies-themed viewing party for the live musical extravaganza, right? To help you set the tone at your shindig, we've created a Grease-inspired menu full of ridiculous puns and references that anyone who wishes they went to Rydell High will appreciate.
Yes, we obviously crack ourselves up. No apologies.
You're the Yum That I Want: A Grease: Live Viewing Party Menu
BEVERAGES
Pink Lady Punch (A concoction of your choosing, as long as it has the appropriate hue)
Blue Moon Beer (Kind of a freebie)
SAVORY
Frenchy Onion Dip
Bun in the Oven (Some bread-y appetizer of your choosing)
Like Does He Have a Car-bonara Mini Quiches (Eggs + cheese + bacon + black pepper = YES)
T-Bird Tenders (Chicken tenders, duh)
Tell Me About It, Spud (Potatoes prepared to your liking. Perhaps sweet potato rounds or tater tots?)
Look At Me, I'm Sandra Lee's [Insert Sandra Lee semi-homemade recipe of your choice]