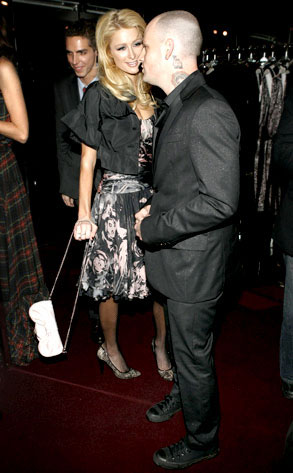 X17online.com
Could a reunion be in the works for Paris Hilton and Benji Madden?
It certainly looked that way tonight. The two arrived mere minutes apart for the grand opening of the D&G boutique on Robertson Boulevard hosted by Rachel Bilson.
Paris was doing interviews on the carpet as Nicole Richie and Joel Madden arrived together at the event, which benefitted Art of Elysium. After Nic and Joel took photos, they brushed right past Paris without even saying hello and headed inside the soiree.
But when Benji arrived right behind them, it was another story...