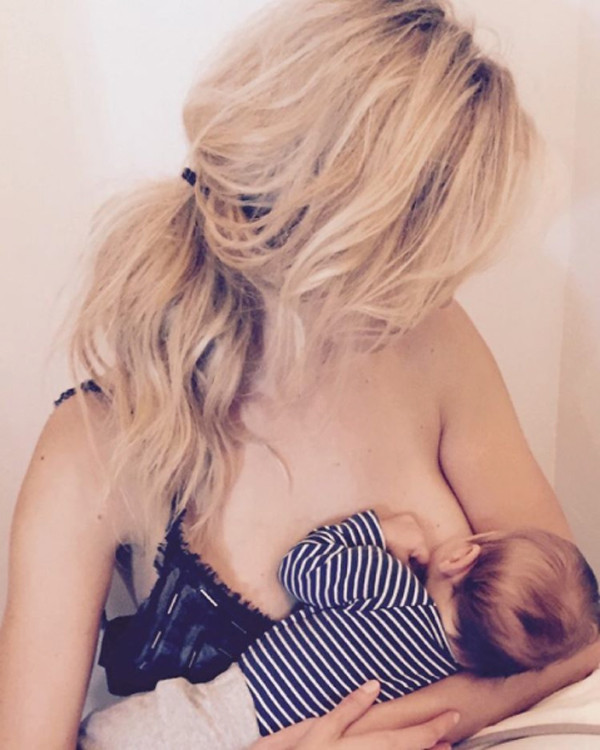 Instagram
Bottoms up! Or tops off, rather. Karolina Kurkova made a splash on her Instagram this morning when she posted a picture of herself breastfeeding her baby boy Noah Drury.
In the bold image, Karolina held her newborn son, who wore a striped onesie, while her own face was hidden behind her tousled blond locks. Not that anyone was paying much heed to K.K.'s hair, given the palpably revealing subject at hand.
Karolina captioned the pic, "Taking a moment today to give thanks for the gift of breastfeeding. Nature had things figured out long before we did and I believe there is no better source of nutrition for our babies than a mother's milk, when we are able to breastfeed. It's not an easy process, but I encourage you to not give up! It was challenging for me at the start, but I am loving every step of this journey. I celebrate the women who have made this beautiful commitment!! I would love to see your #breastfeedingselfie, post or tag a friend who is #breastfeeding XOXO, KK#14weeksandcounting #kkhealthyliving#kkstyle #kkbbaby2 #grateful."