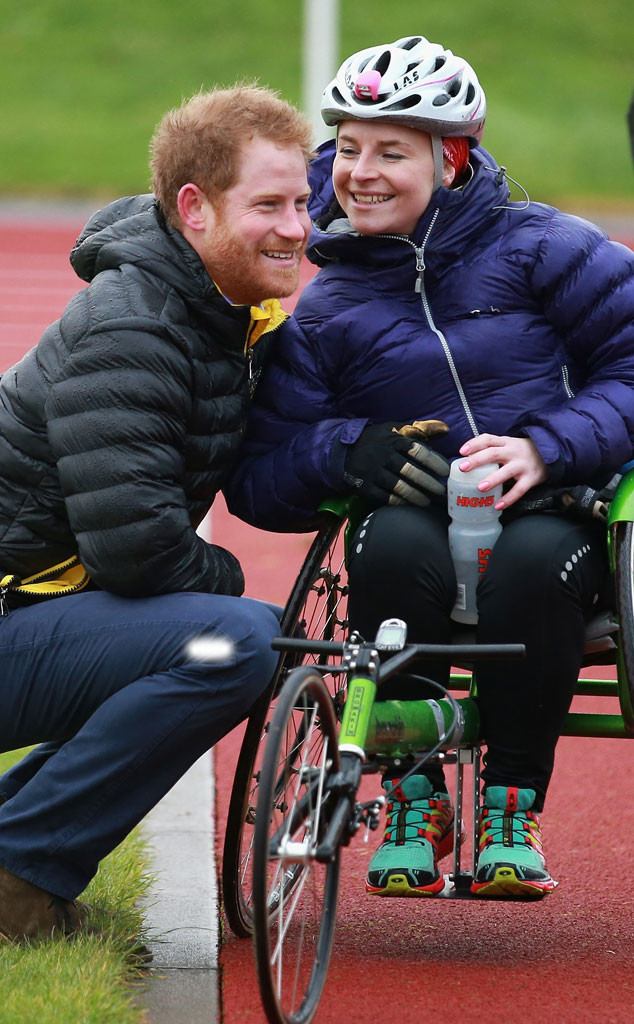 Chris Jackson/Getty Images
Try your best not to swoon over Prince Harry's most recent heroic act.
The 31-year-old royal hunk was one lucky lady's savior when he quickly came to her rescue during the Invictus Games trials on Friday in Bath, England.
Anna Pollock, a 33-year-old RAF medic, crossed paths with the philanthropist while competing in the trials to earn one of the 100 spots on the UK team and attend the official Paralympic-style competition in Florida. After a spinal bleed resulted in partial paraplegia, she opted to compete in the 200m, 400m and 1500m cycling event aimed at wounded servicemen and women.
"I wanted a picture and I thought, if I don't do it now I'm never will, so I went to get a picture [with him]," she said to reporters at the event.