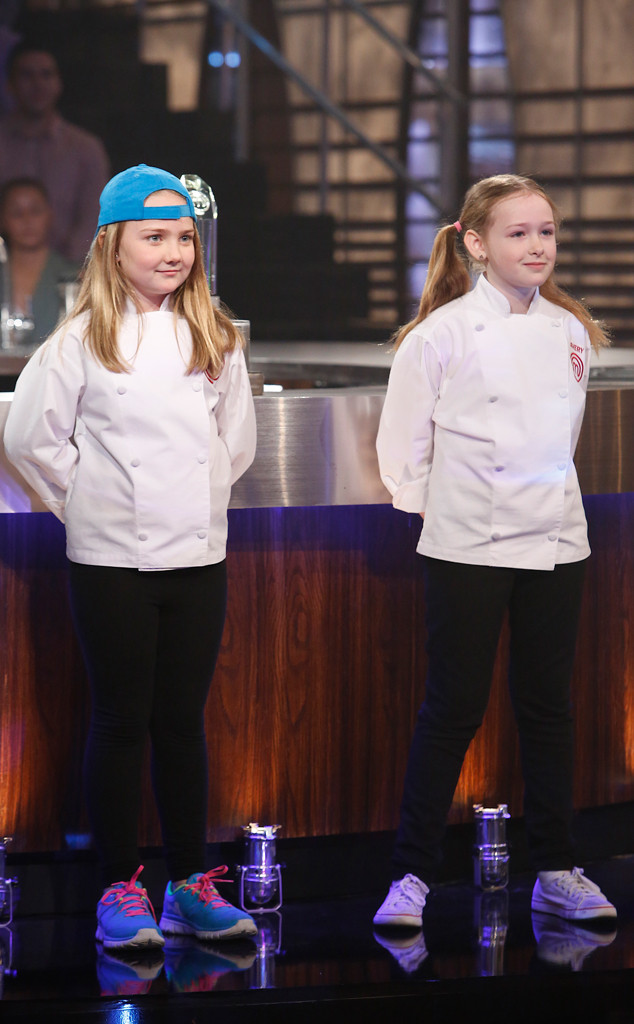 Fox
"The question of the year: Addison or Avery?"
MasterChef Junior's fourth season came to a close on Friday night, crowning its first female winner ever. The final two chefs left standing in Gordon Ramsay's culinary challenge were two nine-year-olds Addison Osta Smith, from River Forest, Ill., and Avery Kyle, from Baton Rouge, La.
"This is the battle of the A's...this is the battle of the nine-year-olds...this is the battle of the girls," Addison said at the beginning of the Fox reality hit's finale.
And after a three-course showdown, "It all comes down to who has the best menu overall," judge Graham Elliot said. So who had the three-course best menu? The winner of MasterChef Junior season four was...Addison, who also happens to be the MasterChef spinoff's youngest winner ever.