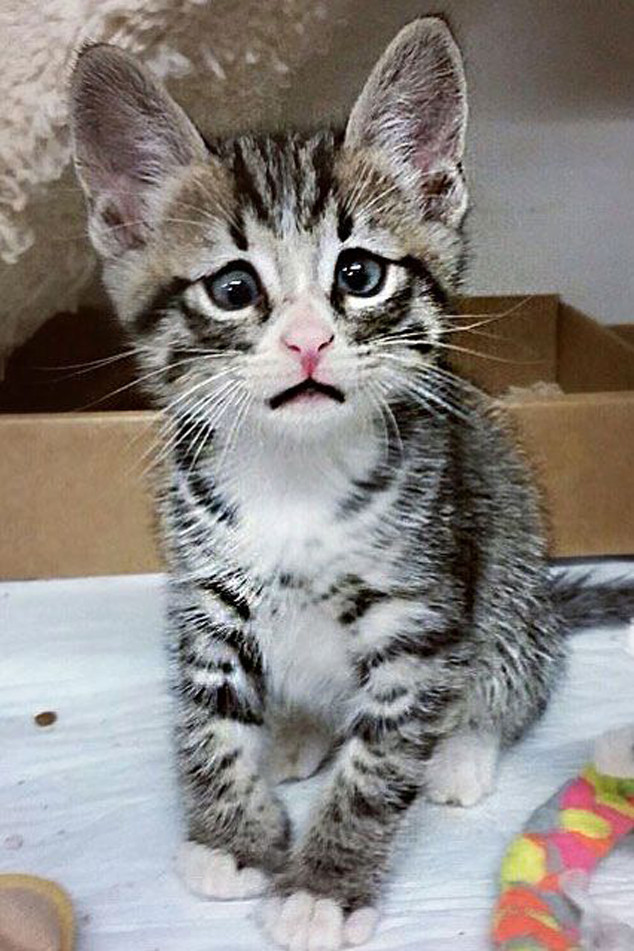 Instagram
Can't you just imagine this cat walking around with this face thinking, "Oh, no! I feel like I'm forgetting something. Did I leave the stove on? Wait, no. That's silly, I don't have opposable thumbs."
Well, this San Diego rescue kitten named Bum might look like he's always thinking about the national debt and the upcoming election, but in reality, this cat is "super silly and happy," according to his lucky owner.
Bum's sweet kitty expression comes from having perpetually crossed eyes and irregularly shaped eyelids, though his vision is completely unaffected. Bum, named after Courtney's favorite baseball player Madison Bumgarner, was rescued last year from the streets of San Diego along with his siblings. Now he's on the road to becoming the next Internet cat obsession because OMG look at that sweet little panicked face!