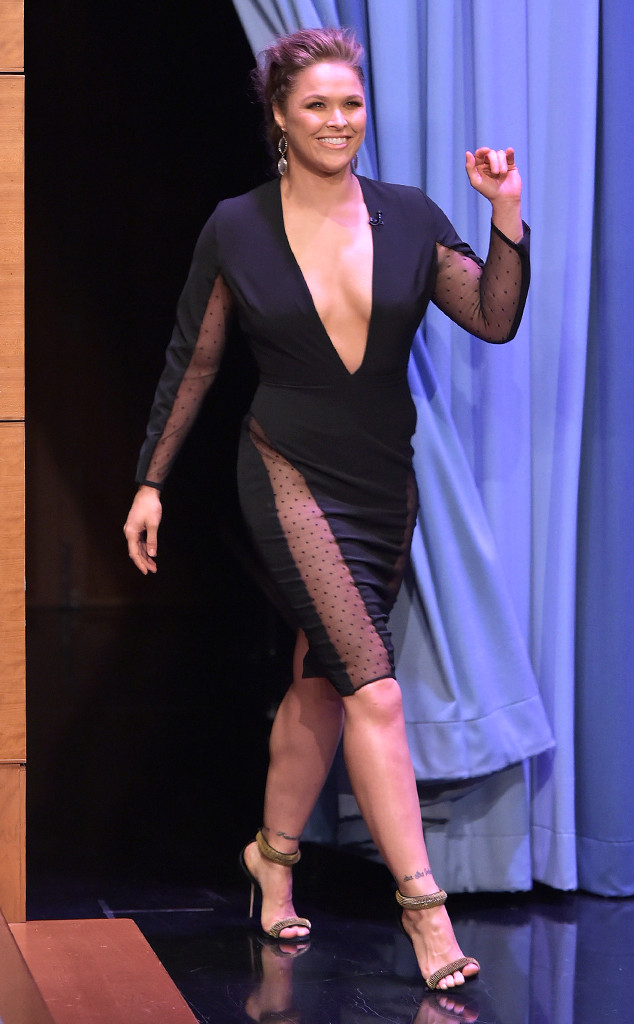 Theo Wargo/NBC/Getty Images for 'The Tonight Show Starring Jimmy Fallon'
Who needs a superhero on a screen when we have Ronda Rousey in real life?
The athlete-model-actress, who celebrates her 29th birthday today, was already a super-star among the mixed martial arts set when she was offered a role in Furious 7 back in 2013 and joined reality series The Ultimate Fighter (final result: victory). But it took another year or so for the tastemakers to really get with the program and make Rousey the crossover celebrity we didn't even know we were waiting for.
It may have been her success in the UFC ring—and, yes, her pretty face—that opened the door, but it's been her candor, humor, seeming fearlessness and overall magnetism that's keeping her in the building.
And she couldn't have joined the party too soon, because Rousey has provided a refreshing counterpunch to the toxic, judgmental social media culture that manages to wedge its way into seemingly every conversation about powerful women.
Not to mention, poll the office of media types who cover her or ask PR staffers who've worked with her, and all have nothing but the nicest things to say (and that's saying a lot).