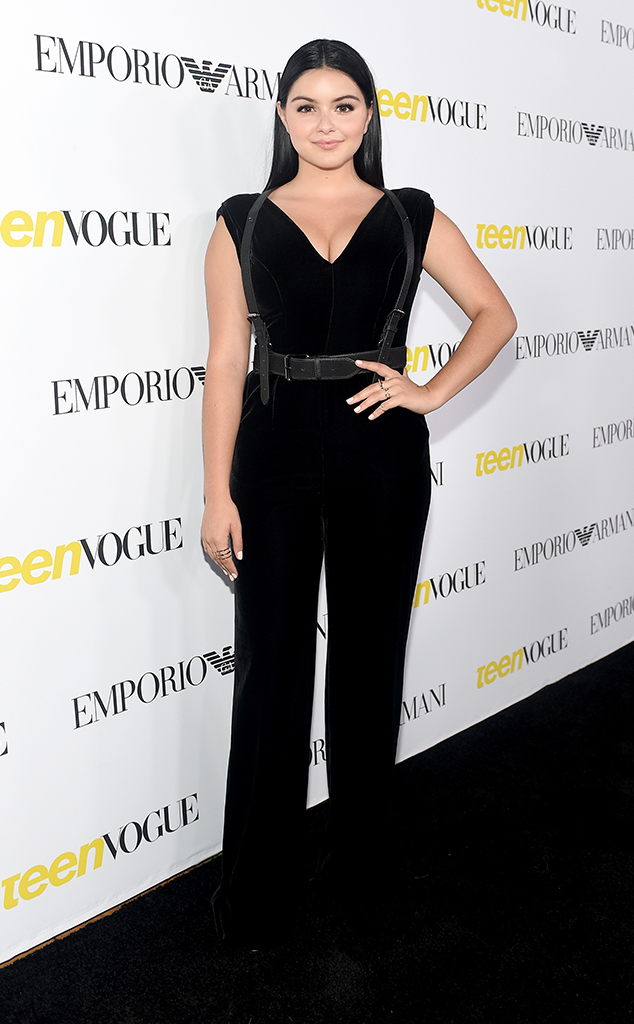 Stefanie Keenan/Getty Images for Teen Vogue
It's a big day for Ariel Winter, and it looks like she's spending it at work.
It's all good, though, because who better to ring in your 18th birthday than your (onscreen) family, right?! According to co-star Sofia Vergara's latest Instagram, the cast and crew made sure to take some time out of their busy day today to surprise Winter with a (seemingly delicious) cake and song.
Vergara caught a snapshot of the actress blowing out her candles and simply captioned the picture, "Happy bday @arielwinter," with a number of cake emojis, which are really making us hungry right about now.