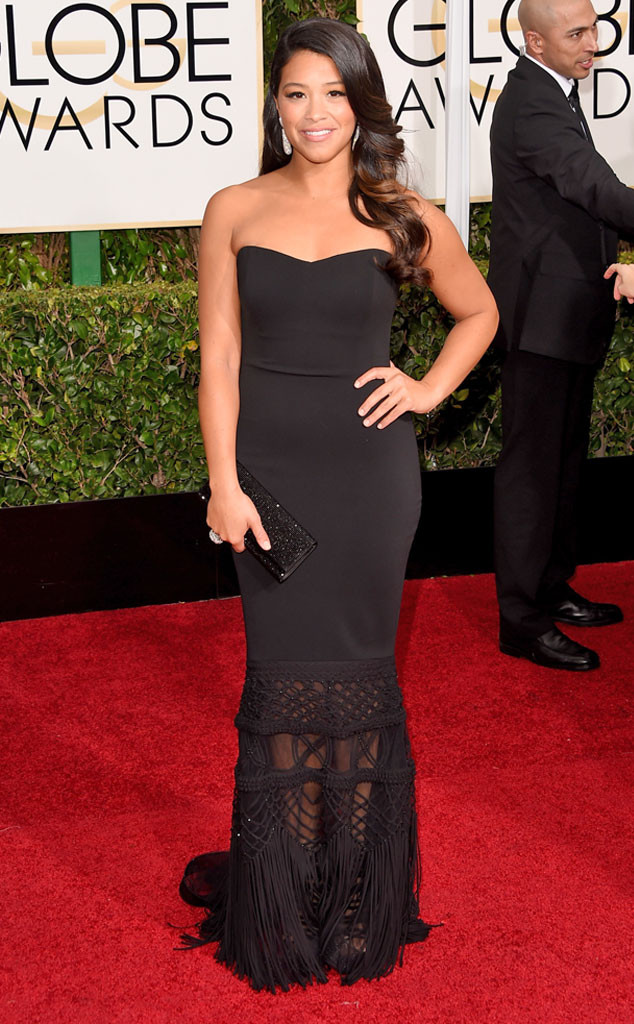 Jason Merritt/Getty Images
Need any more reasons to love Gina Rodriguez? Didn't think so, but we're going to give you one, anyway.
The Jane the Virgin star has proved yet again that she is an absolute gem by responding to a fan on Twitter who reached out to tell the actress that she'd love to wear Rodriguez's Golden Globes dress to her prom. Well, not only did she get acknowledgement from the celeb, she's getting a dress!
Rodriguez wrote back, and although she couldn't hand over the gorgeous off-the-shoulder blue gown that she wore this year, she did have one especially memorable dress that she was willing to offer the young girl in need.