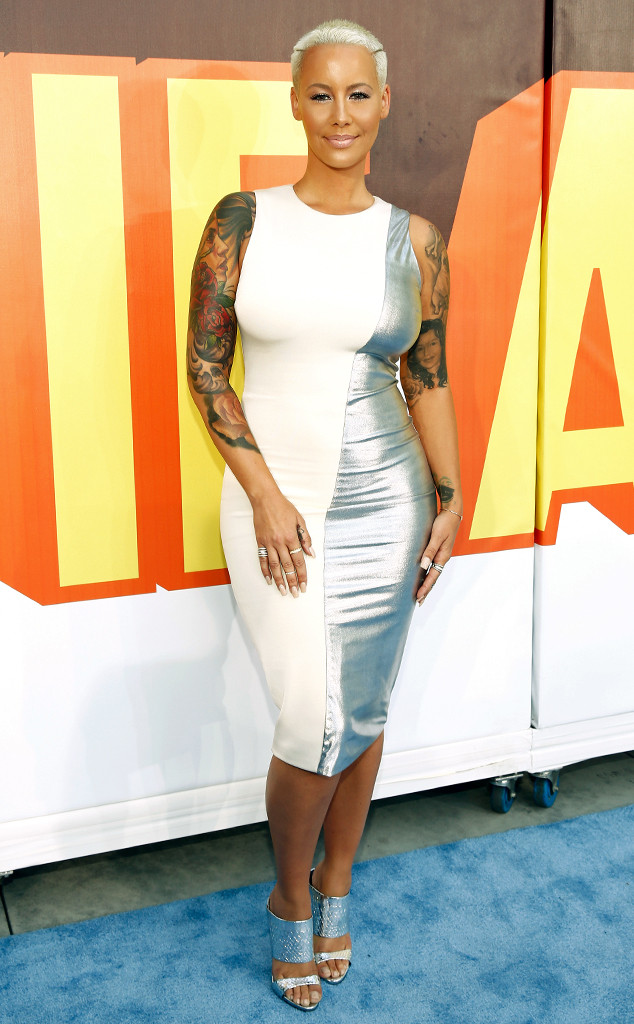 Rich Polk/Getty Images for MTV
Amber Rose wants to remind us of an undeniably true but often overlooked fact: Nobody's perfect.
We often forget this, though—especially, Amber notes, when it comes to women criticizing other women. This is why, in a powerful op-ed for Time, the model and How To Be a Bad Bitch author urges all the ladies to ease up on each other, and to give themselves a break, too.
"Ever since high school, I've been called a slut," Amber writes. "All the boys were attracted to me—that wasn't my fault! Then, when I started getting famous, the shaming got even worse. All these messed up stories came out about me, and I was like, 'That's not true! I'm not that kind of girl!' But even things I had done—things a man would never be judged for—got me lots of hate."