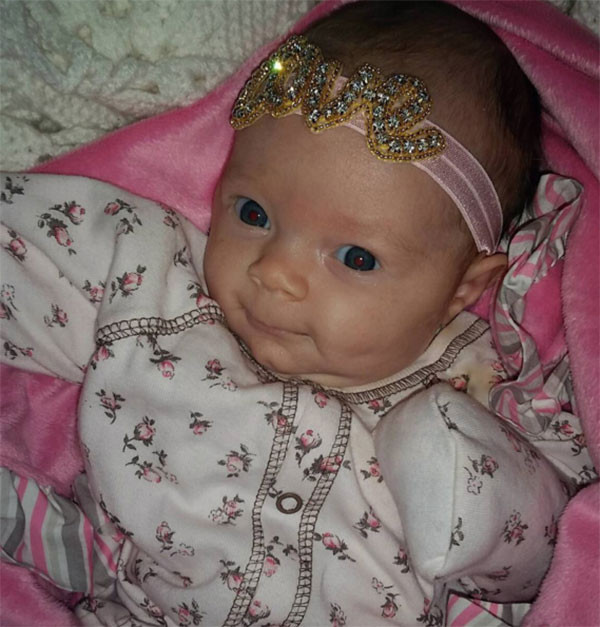 Instagram
Coco's little lovebug is getting sassy!
The 36-year-old posted on her Instagram page Thursday a new photo of her and husband Ice-T's baby girl Chanel nestled in a bright pink blanket, wearing a pale pink rose-patterned onesie and pink and jeweled headband that spells out "Love." But it's the child's expression that caught her mom's attention.
"My little lovebug... This is the new sneaky look she gives," Coco wrote.
Chanel had worn the same outfit while meeting her dad's Law & Order: Special Victims Unit co-star Mariska Hargitay this week.