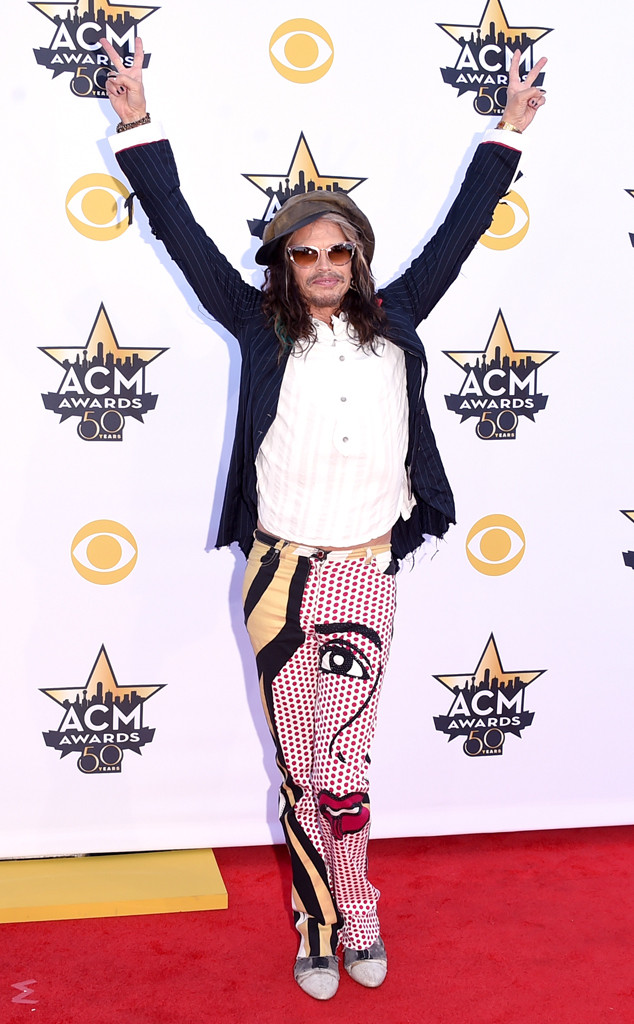 Jason Merritt/Getty Images
Guns N' Roses doesn't miss a thing.
The acclaimed rock band is reuniting onstage for a series of upcoming concerts in April, but they have made one thing clear—Steven Tyler shouldn't be getting any credit for getting the gang back together.
The Aerosmith frontman dished on his alleged role in the reunion to Howard Stern during an appearance on his radio show Tuesday, saying "I'm sure I'm not solely [responsible for the band getting back together], but I did meet Axl in a couple of clubs a year ago and two years ago and three years ago."
During his meeting with Axl Rose—the lead vocalist of the group—Tyler claims to have nudged him to set something up with his fellow musical comrades.
"'You've gotta get together. There's a place and time where if you don't, you're gonna miss it,'" Tyler said he told the singer during his conversation with Stern.
Well, his meeting with Rose doesn't smell as sweet to the rest of the group members. The band's Twitter account issued a message to their fans with some not-so-subtle shade on the side.