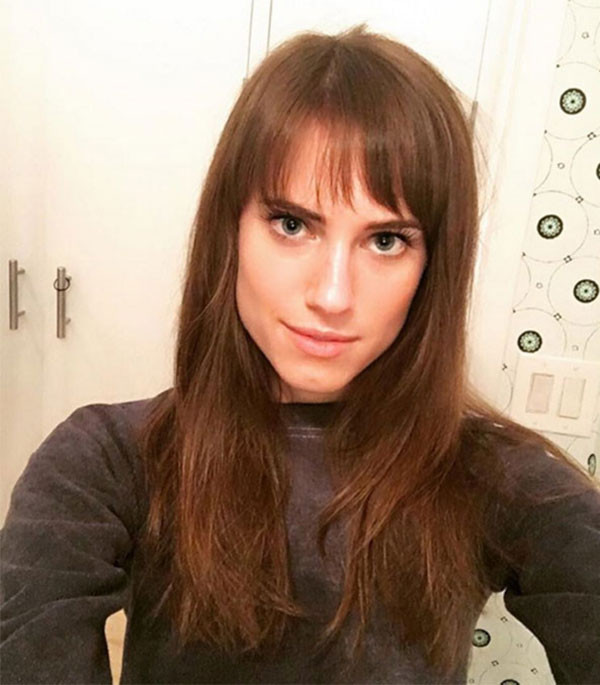 Instagram
Lena Dunham isn't the only Girls star to get herself into hairy situations—Allison Williams just got banged.
No, not on the HBO show, where the 27-year-old actress' character, Marnie, often gets some prime action. Early Thursday, Williams debuted a new hairstyle—long, sleek locks with a side part and bangs.
"It's 3:20 am and @mrchrismcmillan just banged me ‼️ #PastMyBedtime," she wrote on Instagram, alongside a selfie.
Chris McMillian is a Beverly Hills hairstylist whose list of other celebrity clients includes Jennifer Aniston, Courteney Cox and Miley Cyrus. He shared on his Instagram page a selfie showing him with Williams, revealing that the inspiration behind her look is English actress and singer Jane Birkin, 69, who sported the look in the '70s and who inspired the famed Hermès Birkin bag.